10 May 2023
Wiltshire Council saves 97 working days each year after digitalising TTRO workflows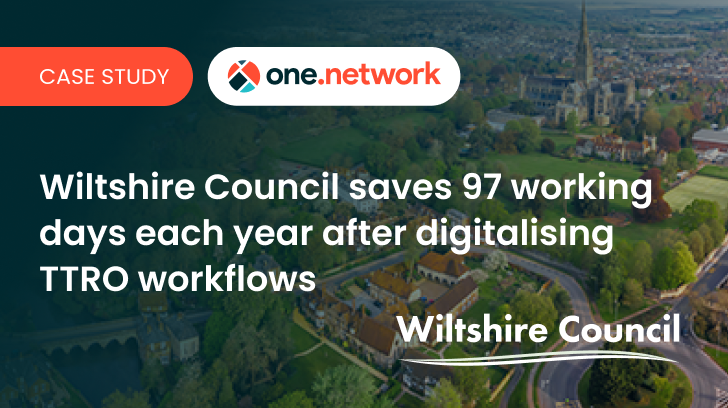 Wiltshire Council's Street Works team are responsible for processing Temporary Traffic Regulation Orders (TTROs) for the entire county. Prior to one.network, this was a manual operation with each application taking 25 minutes to process and with, up to 15 TTROs to process each day, this meant the whole procedure was extremely time-consuming.
Keen to simplify workflows and save time, Wiltshire turned to one.network. 
Implementing the platform has unlocked significant time-saving efficiencies including:
97 working days saved each year processing TTROs, a 60% efficiency saving for the council. 
38% capacity saved, freeing up time for the Street Works team to work on other important tasks. 
Simpler and faster communication with the public, resulting from a streamlined comms process. 
Kevin Cheleda, Street Works Team Leader at Wiltshire Council said: 
"I cannot imagine life without one.network at Wiltshire now. We would seriously struggle."