Next-generation predictive analytics for traffic patterns
Building on the innovation we used to create Traffic Replay, Traffic Simulator will allow users to model future traffic flows around incidents and disruptions to the road network.
Based on next-generation predictive analytics from historical events, Traffic Simulator is perfect for organisations seeking to understand how roadworks, events, or diversions will affect traffic and road use.
If you're interested in hearing more or being one of the first users to try out Traffic Simulator, don't hesitate to get in touch at support@one.network. 
Related modules

one.network Map
The definitive UK-wide map of roadworks and traffic disruptions.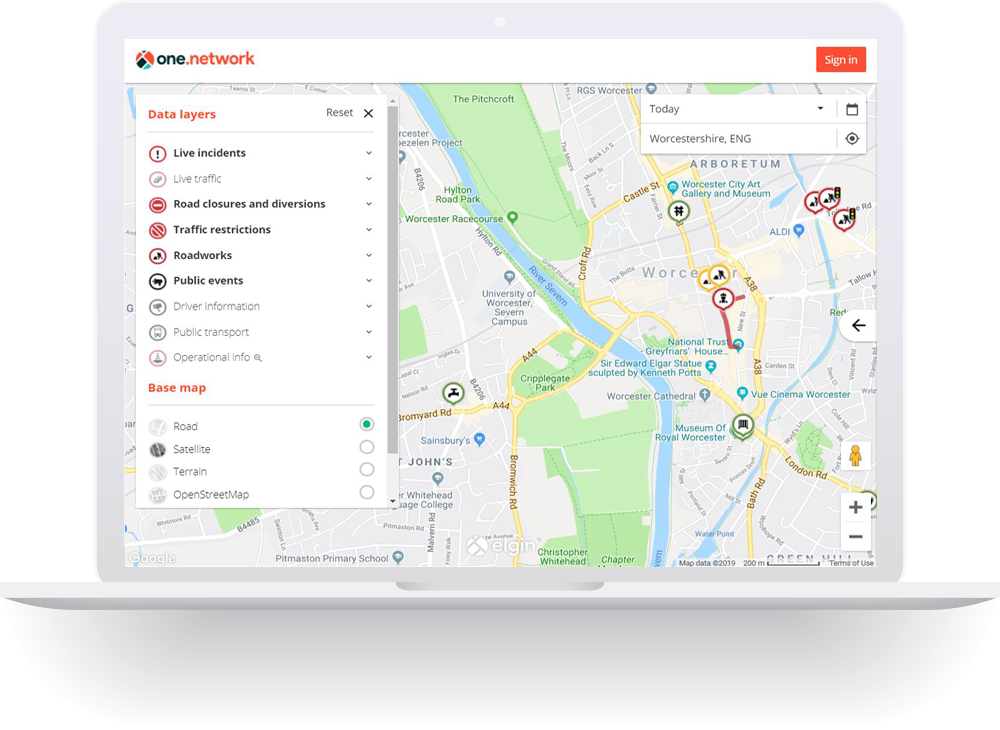 Traffic Replay
Visualisation of historical traffic patterns to support better planning.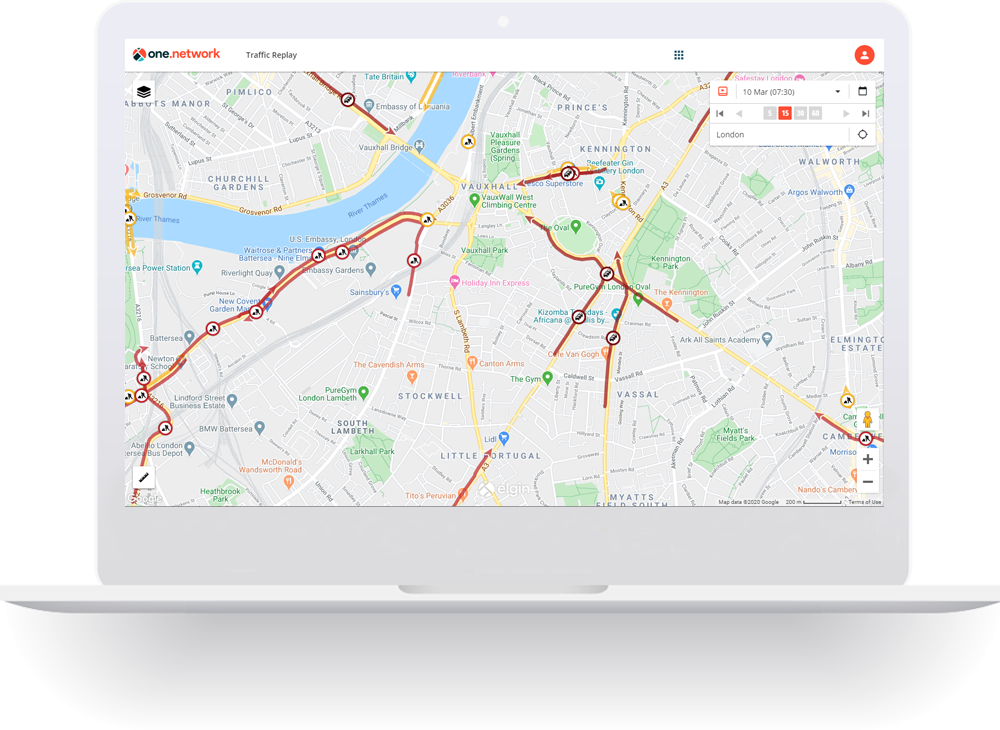 one.network technology is used by most highway authorities across the UK, as well as major utility companies, highway contractors and event organisers. We have forged strategic partner relationships with leading consumer channel partners such as Google and TomTom.