Key route performance
One of the challenges faced by highway authorities and contractors is prioritisation of resources. Route Monitor works in the background to monitor the performance of the most important routes on the network, showing route conditions on a simple real-time dashboard and automatically generating alerts when issues occur that may require intervention.
Route Monitor can track routes spanning any roads on the network from Motorways to minor roads. Each route is monitored in real-time using TomTom's highly accurate floating vehicle data. Key metrics including current journey time and average speed are displayed on a simple and effective dashboard, enabling the health status of the network to be checked at a glance.
Email alerts can be configured to user defined thresholds meaning that the system will work in the background and flag issues as they occur, reducing the need for teams to proactively monitor traffic. In future we envisage the data logging function will enable teams to report on traffic metrics, supporting route performance reports. This is subject to future development.
Route Monitor can communicate current journey times to drivers via its API for Variable Message Sign systems. 
Use cases
Automatically monitor the most important Key Routes across the network.
Measure route performance before, during and after major works.
Inform drivers about journey times where contraflows and diversions are in force.

In future we envisage users will be able to log and analyse route metrics over time to evidence performance against KPIs. This capability is subject to future development.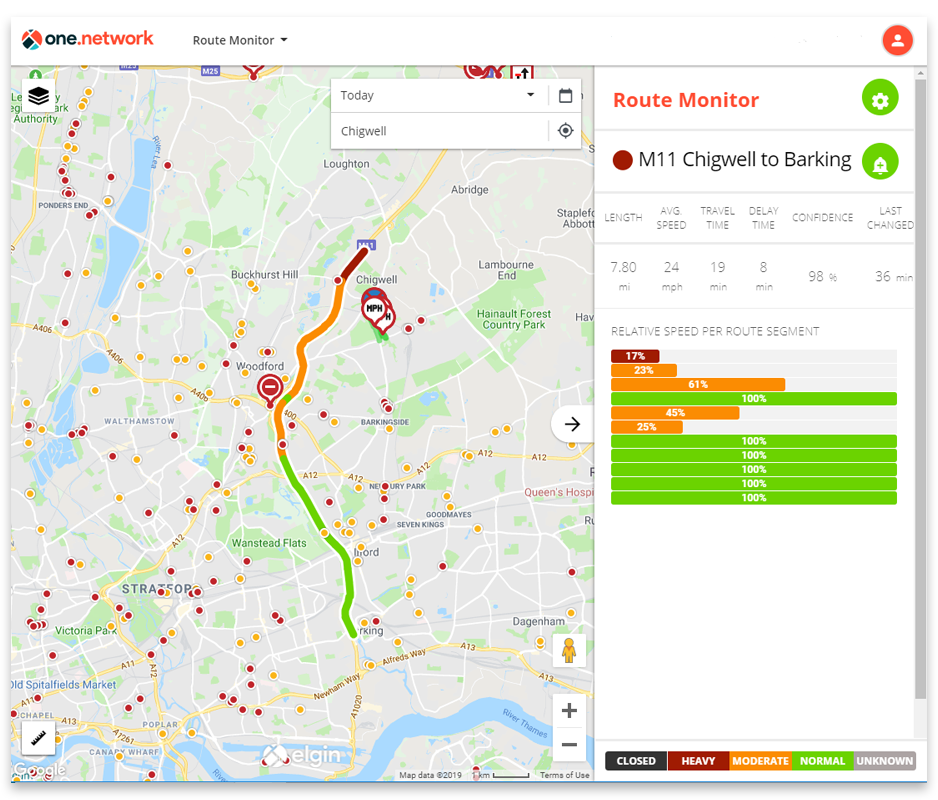 Features and benefits
Frees up staff from having to proactively monitor the network by generating alerts when route performance drops below user defined thresholds.
Measures current journey times and compares them to normal conditions adjusted for the time of day / day of the week, highlighting when routes are running slower than expected.
RAG dashboard shows the health status of key routes at a glance. Users can drill down to get segment-by-segment view of traffic speeds.
Monitored routes can be defined with total flexibility, spanning strategic, major and local road networks.
Communication with drivers is supported via the Route Monitor VMS integration.
Data logging supports route performance reporting (subject to future development).
Hardware free solution: No costly roadside sensors such as ANPR or Bluetooth.
If you would like to know more about Route Monitor and arrange a demo please contact us.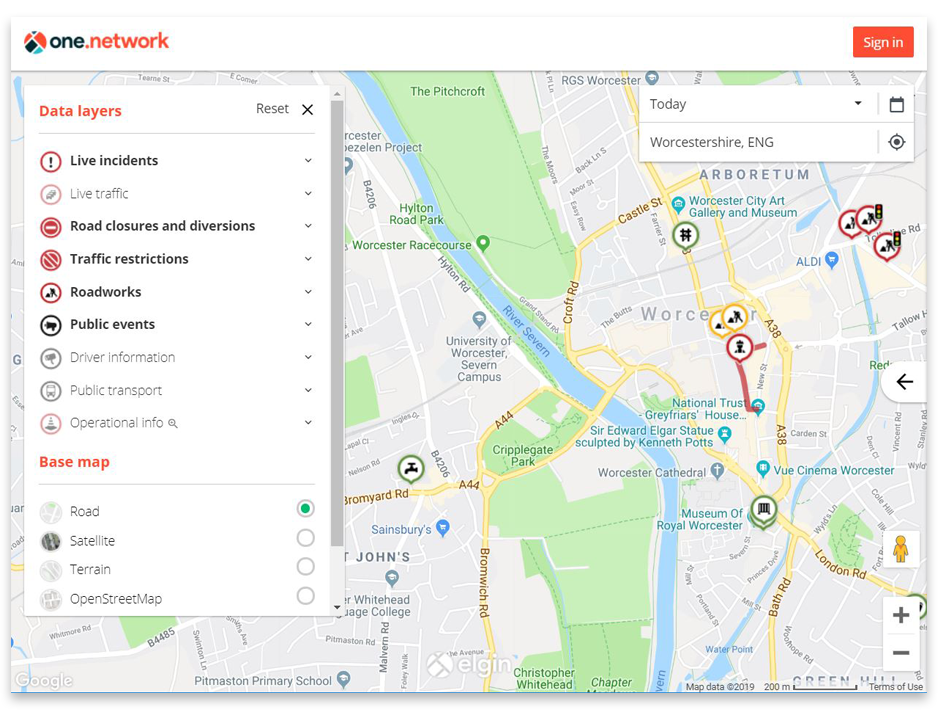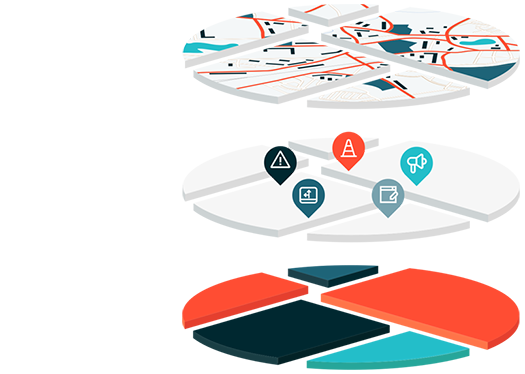 Related modules

Network Monitor
Real-time network management intelligence.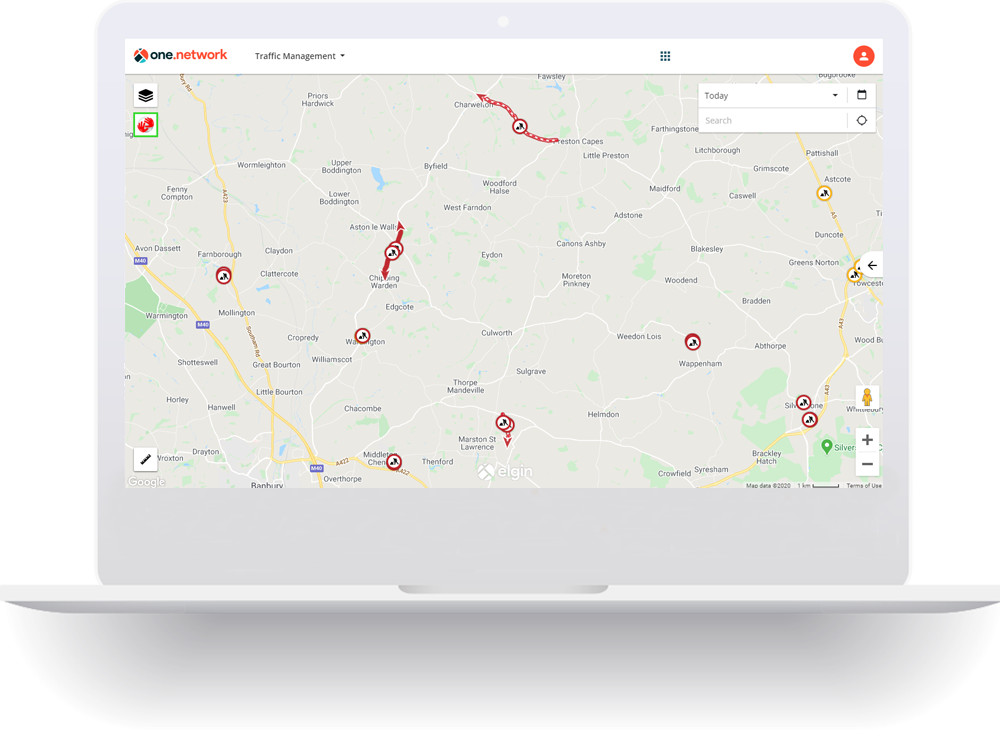 Live Link
Transmit live road closure updates to sat-navs using one.network's world-leading technology.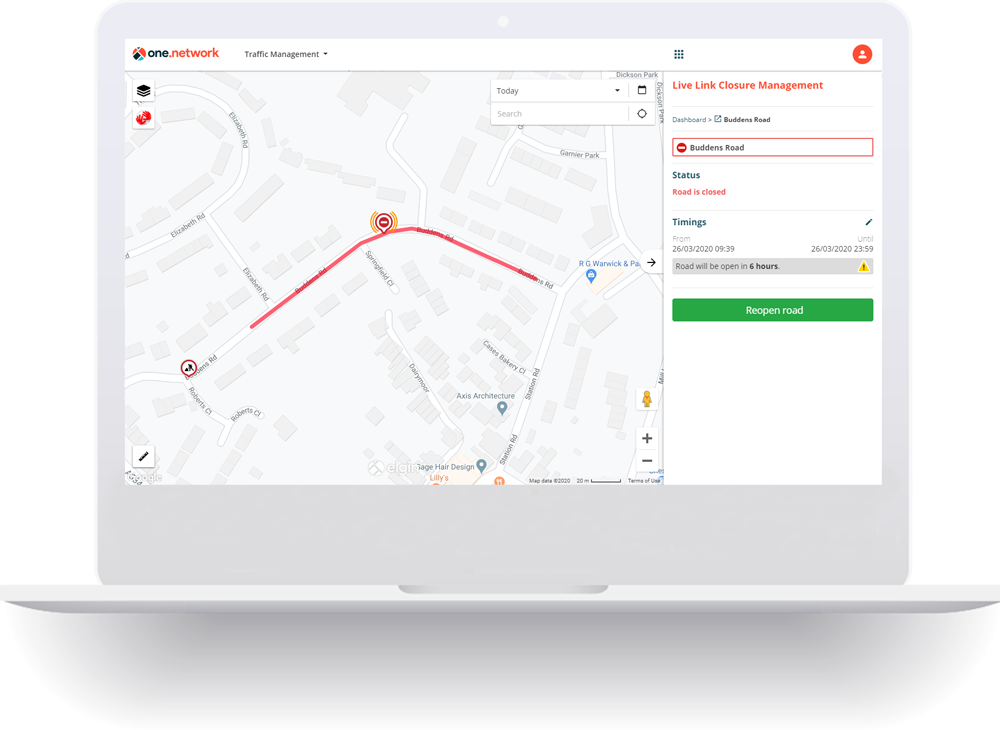 Traffic Management
Market leading traffic management planning and communication tool.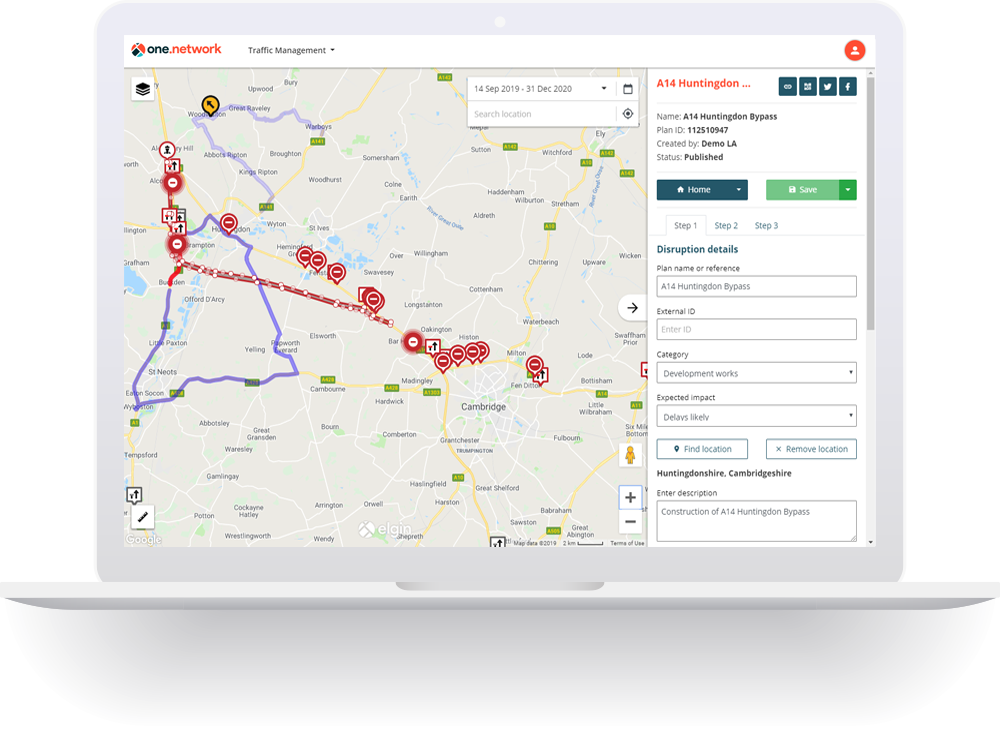 one.network technology is used by most highway authorities across the UK, as well as major utility companies, highway contractors and event organisers. We have forged strategic partner relationships with leading consumer channel partners such as Google and TomTom.