Putting events on the map
one.network publishes information about thousands of events each year, ranging from local street markets through to major sporting events such London Marathon and Tour of Britain. The Events module brings events to life, presenting traffic management details alongside information for spectators and residents in one user friendly map.
Organisers of some of the largest sporting events in the UK use the one.network Events module to communicate race routes, stage sections, facilities for participants and spectators and of course detailed road closure information which is updated live during the course of event.
Events module is usually used in conjunction with Live Link to syndicate real-time road closure updates to all major sat-nav services. All of the event information is presented on a customised version of the one.network map which can be embedded into the event website.
Features and benefits
Embed a user-friendly map of road closures and event facilities into your event website, giving visitors and residents alike a single authoritative source of live updates.
The event map is fully user configurable via the Events add-on to one.network Traffic Management module.
Add points of interest, refreshments stations, public conveniences and other features to provide essential information to spectators and participants.
If you would like to know more about the one.network Events add-on and arrange a demo please contact us.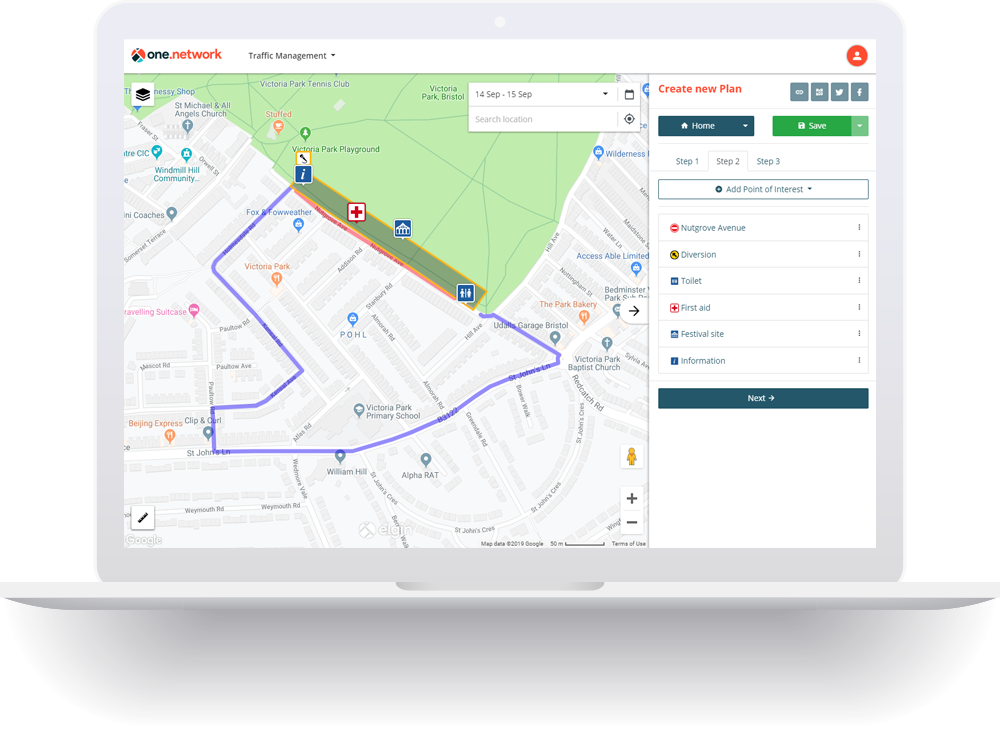 Related modules

Live Link
Transmit live road closure updates to sat-navs using one.network's world-leading technology.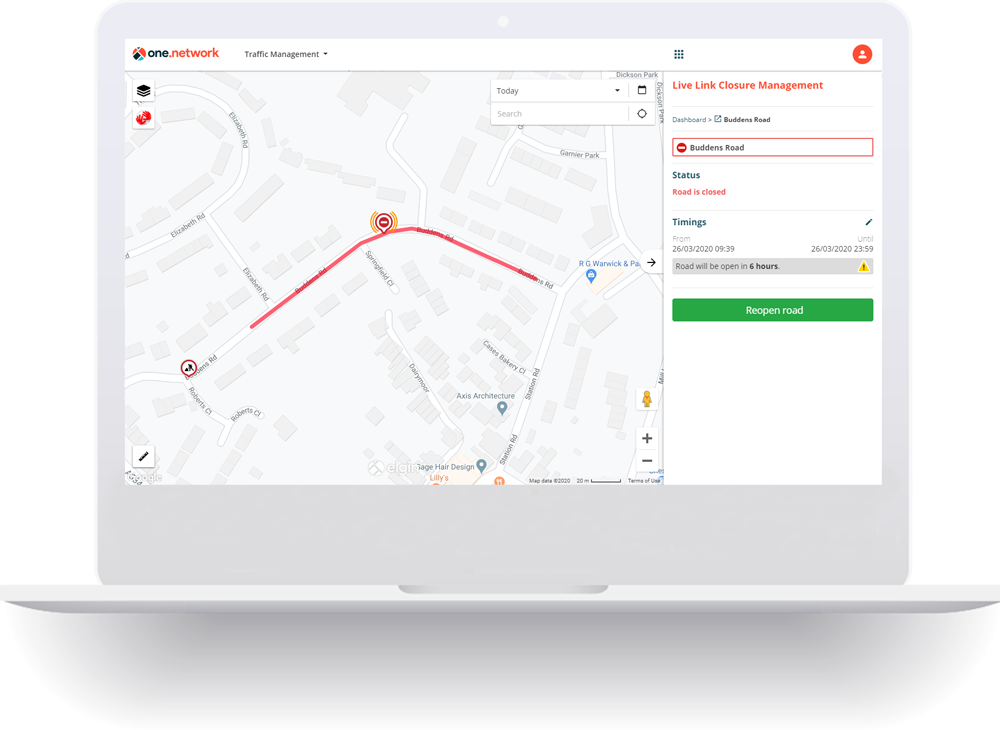 Network Monitor
Real-time network management intelligence.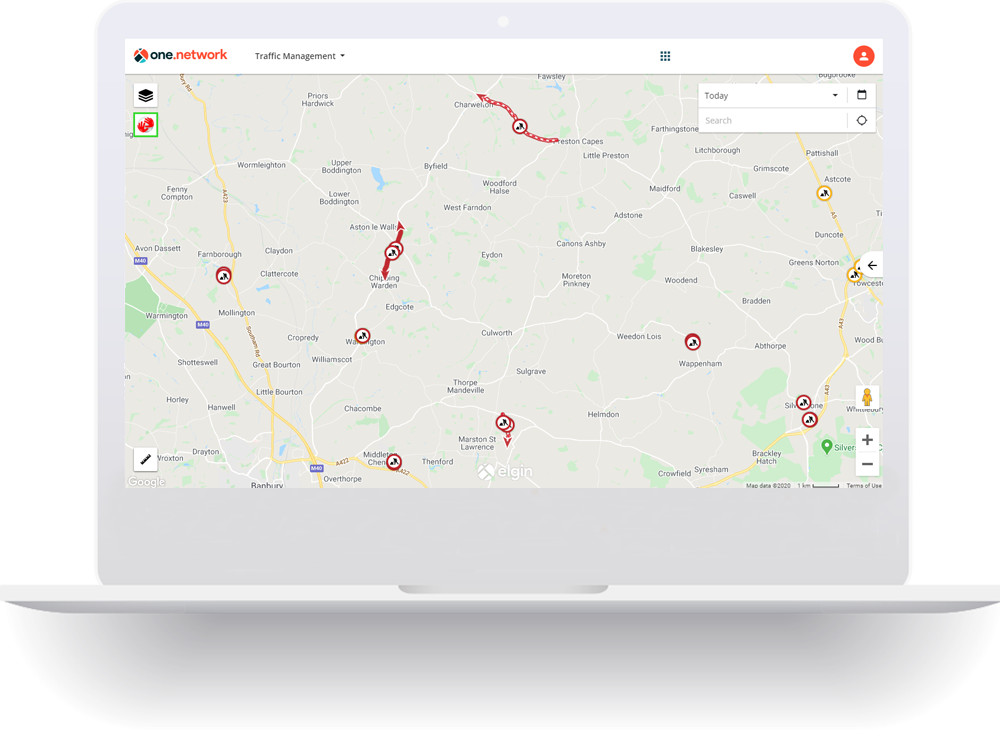 Traffic Management
Market leading traffic management planning and communication tool.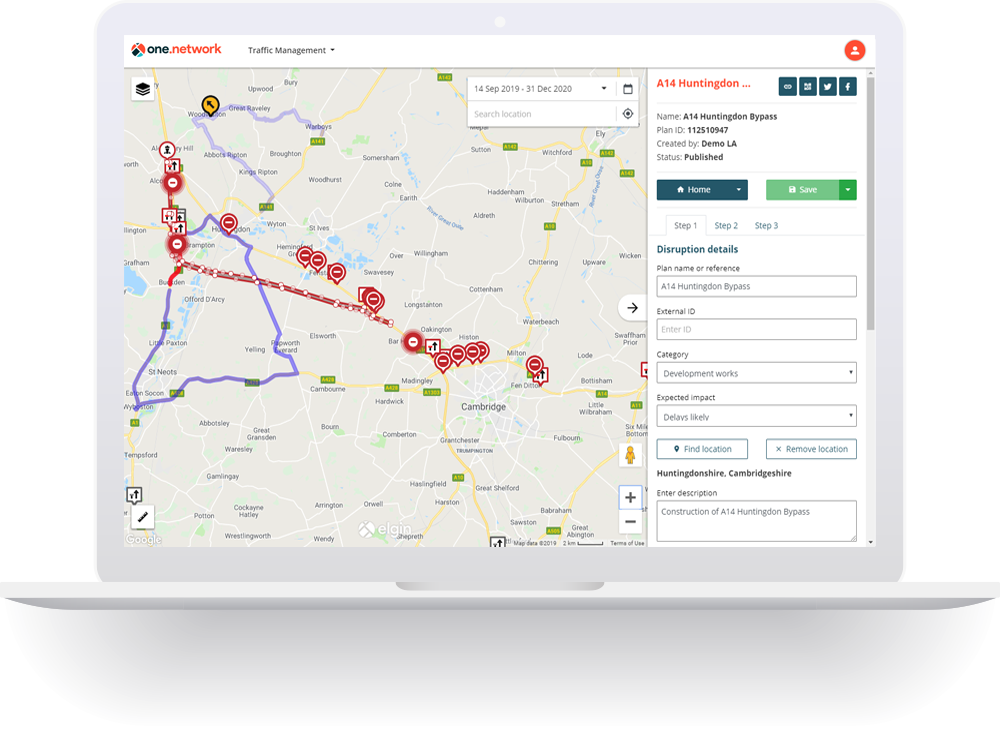 one.network technology is used by most highway authorities across the UK, as well as major utility companies, highway contractors and event organisers. We have forged strategic partner relationships with leading consumer channel partners such as Google and TomTom.