Seeing the wood for the trees
one.network is the UK's highway coordination and collaboration platform. Our database is the most comprehensive resource of planned roadworks, traffic management interventions, events and unplanned incidents.
one.network is used by thousands of highways professionals every day to coordinate activities on our roads. Much of this is done visually using the one.network map. The Clash & Coordination module automates the process, sifting hundreds of thousands of data items in order to highlight potential clashes in an easy to use dashboard.
The Clash & Coordination dashboard is highly configurable, making it suitable for a wide variety of activities from streetworks coordination and bus route protection right through to the macro coordination of major projects and identifying opportunities for collaboration. 
Use cases
Streetworks coordination.
Advanced warning of disruption to bus routes.
Protection of construction/special access routes.
Regional coordination of major projects.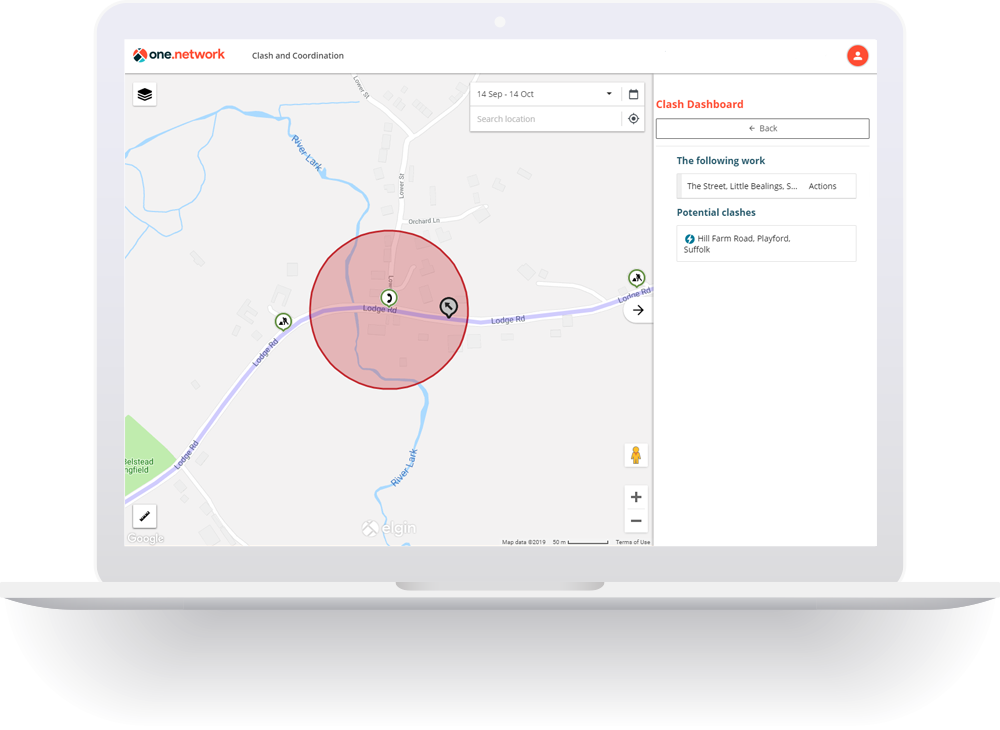 Features and benefits
Automatic detection of works and traffic management conflicts.
Receive alerts about works and diversion routes affecting your predefined routes or locations.
Fully configurable clash detection: set which types of works, traffic management and other information you want to be alerted to.
User friendly dashboard enables clashes to be sorted, filtered and flagged, making decision making simple.
If you would like to know more about the Clash & Coordination module and arrange a demo, please contact us.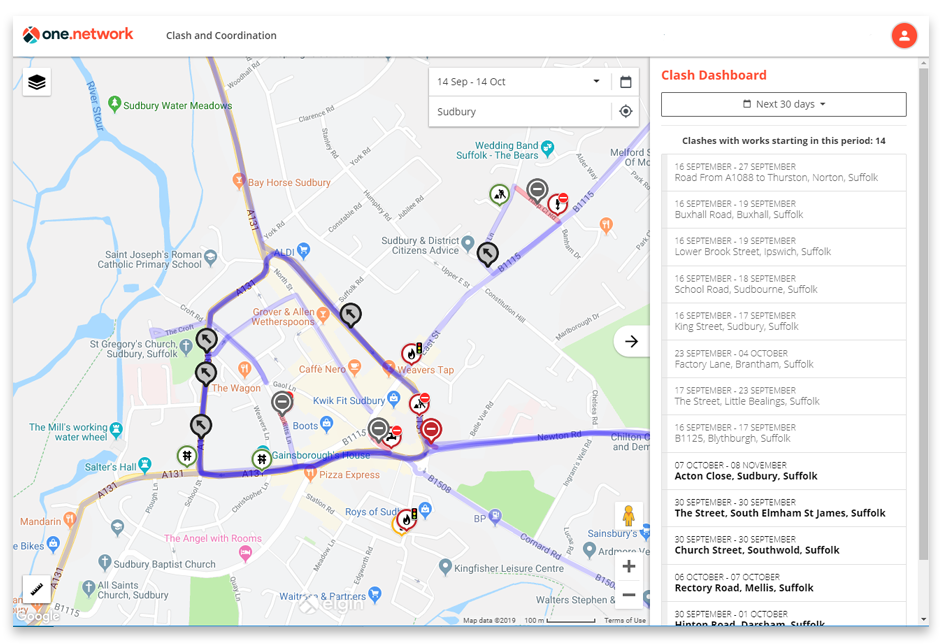 Related modules

Network Monitor
Real-time network management intelligence.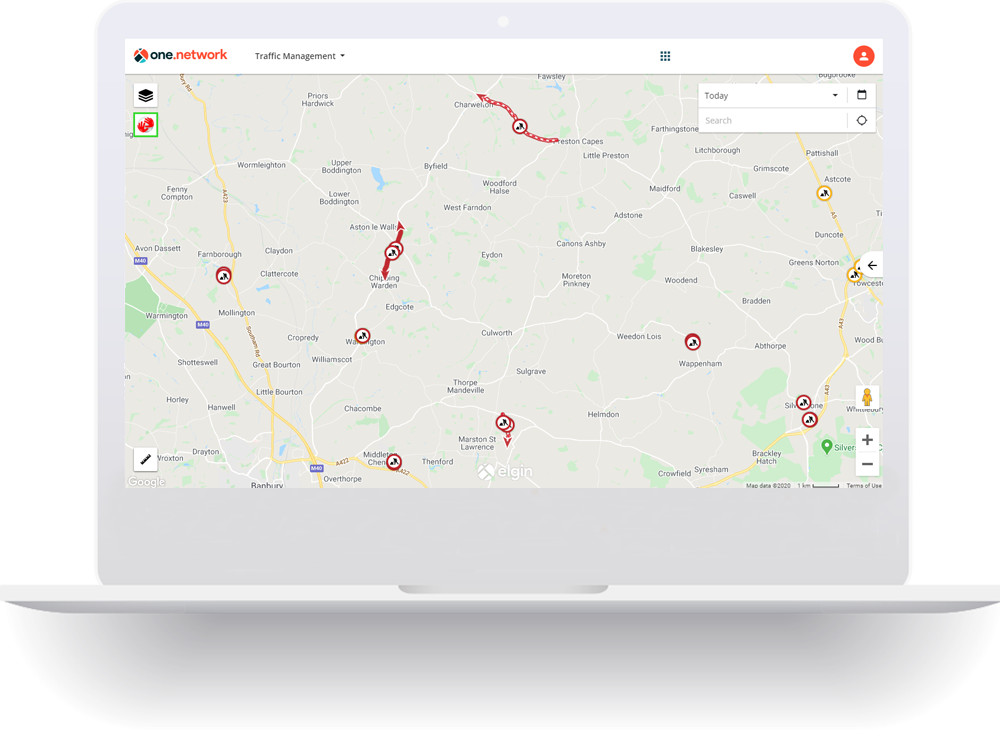 Route Monitor
Real-time monitoring and alerts for key routes and major works.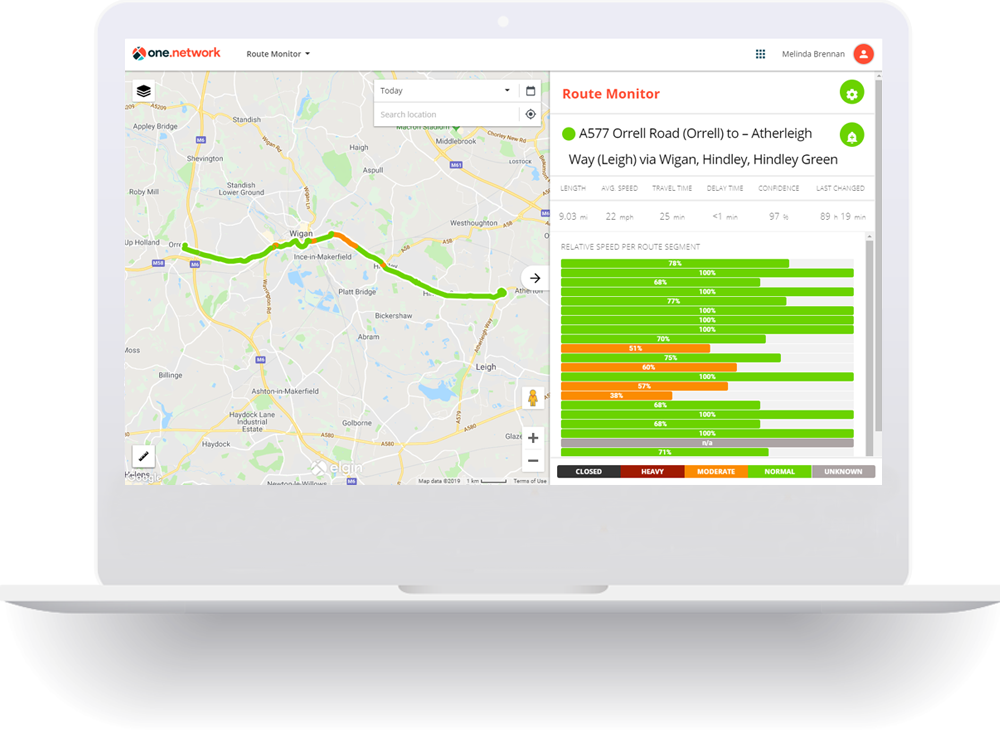 Traffic Management
Market leading traffic management planning and communication tool.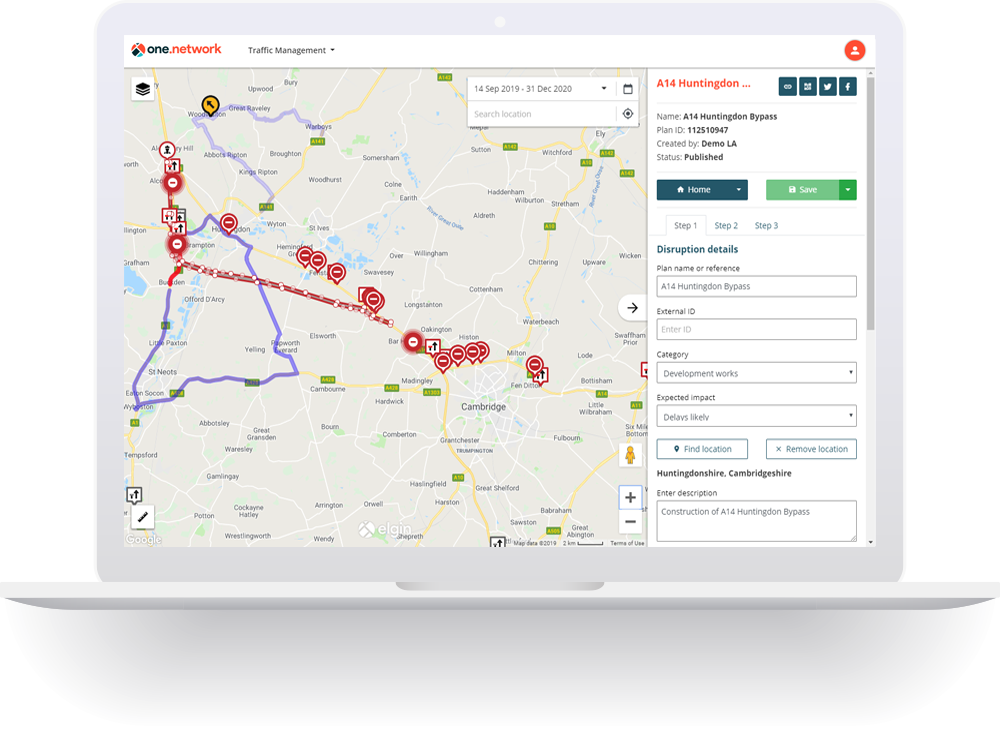 one.network technology is used by most highway authorities across the UK, as well as major utility companies, highway contractors and event organisers. We have forged strategic partner relationships with leading consumer channel partners such as Google and TomTom.