Mapping intelligence
one.network Map is the foundation of our platform and we offer a range of configuration options to optimise it for use by our customers. Live feeds such as traffic cameras and real-time parking availability, public transport and over 30 additional data layers can be added to the map.
The below map data layers can be integrated to support use cases as diverse as traffic control centre operations, event management and roadworks planning. 
Real-time data integrations
CCTV traffic cameras
Variable message signs
Live parking availability
Live incidents feeds
Google live traffic
TomTom live traffic and incidents
Waze live incidents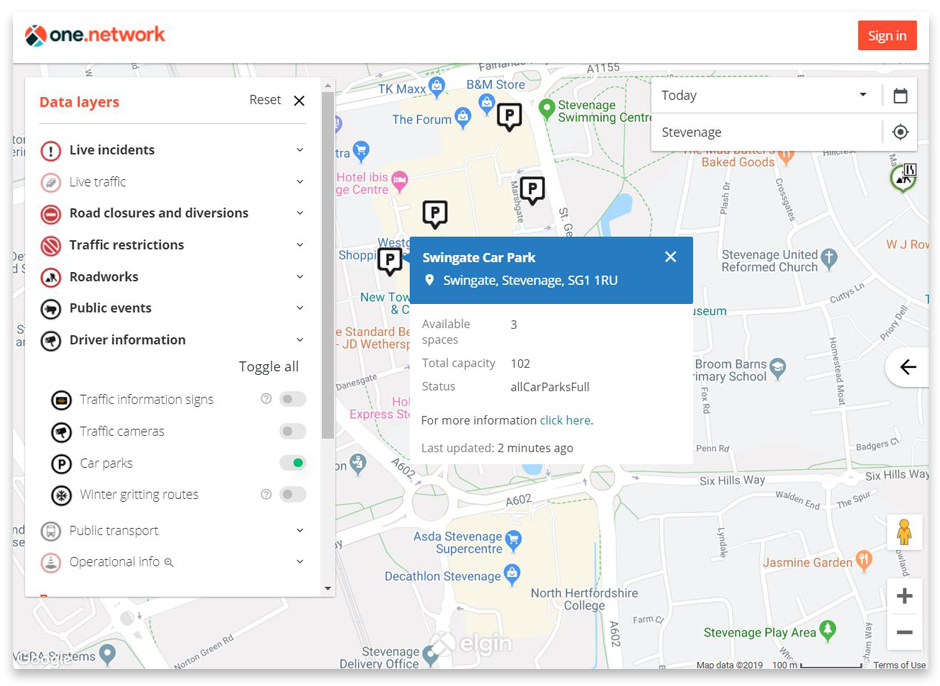 Standard map layers
Roadworks
Road closures and diversions
Other traffic management interventions
Public events
Winter gritting routes
Bus stops
Bus routes
Train/tram stations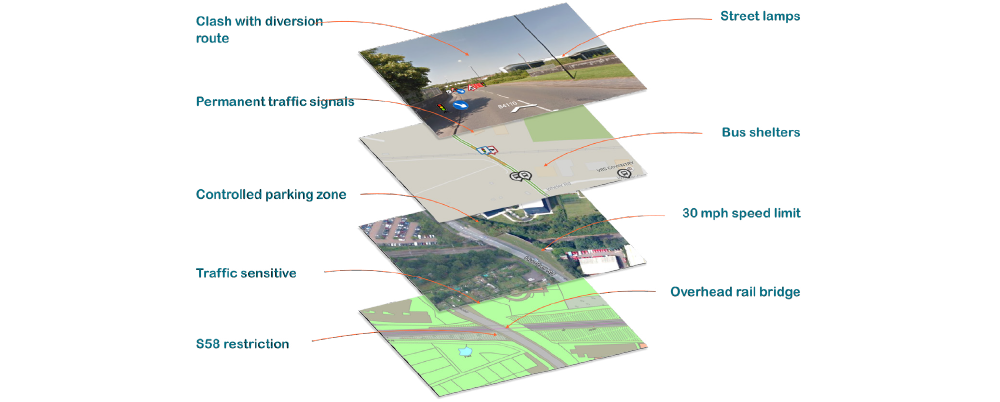 Operational map layers
Forward planning roadworks data
Highway & District Authority boundaries
Bridges & structures
Permanent traffic signals
Section 58 restrictions
Lane rental scheme network
National Street Gazetteer
OS MasterMap
Speed limits
Schools
Fire stations
Hospitals
Water Courses / River Flows
SSSIs
Weather data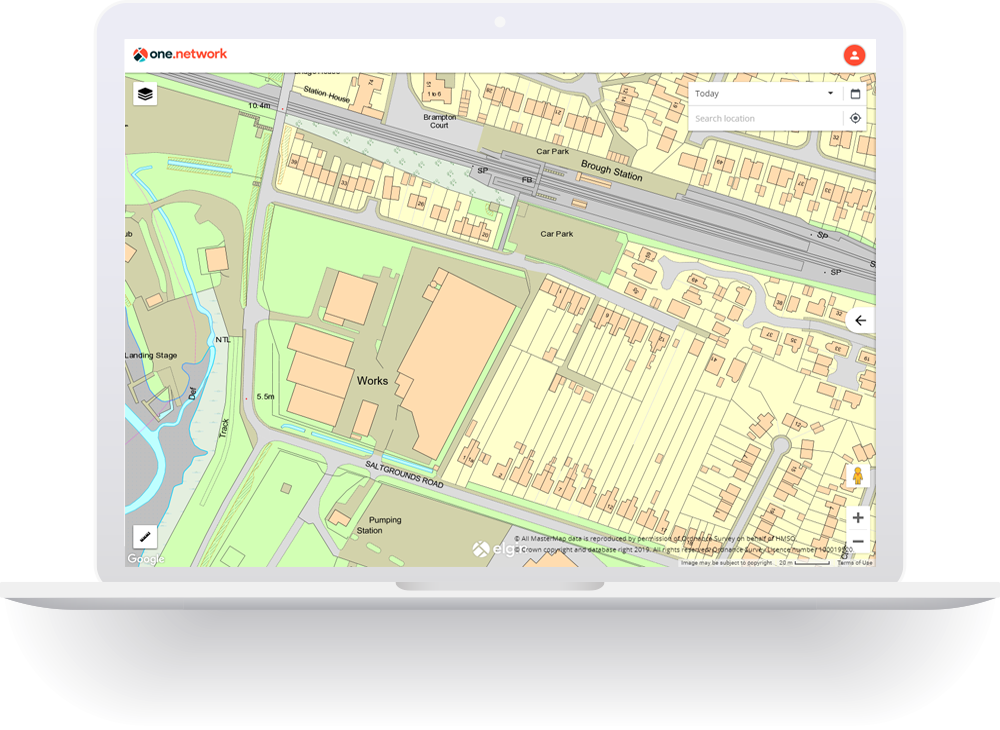 Custom map layers
We are able to accommodate custom datasets within the map as well. In future we aim to introduce a self-service Data Upload module enabling customers to upload and manage their own datasets within one.network.
If you would like to know more about how one.network map layers and integrations can be used within your organisation please contact us.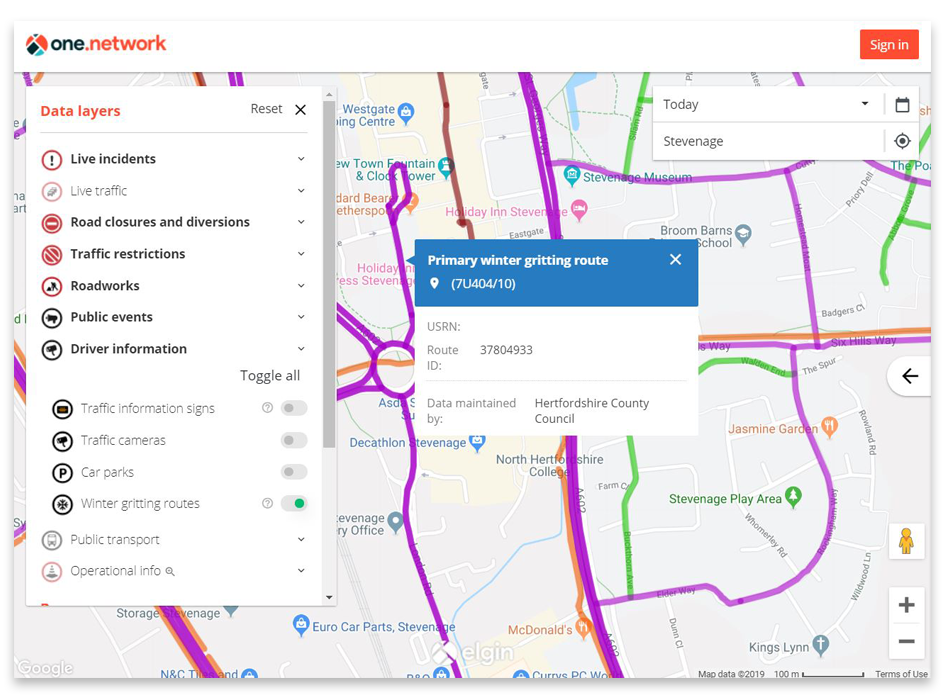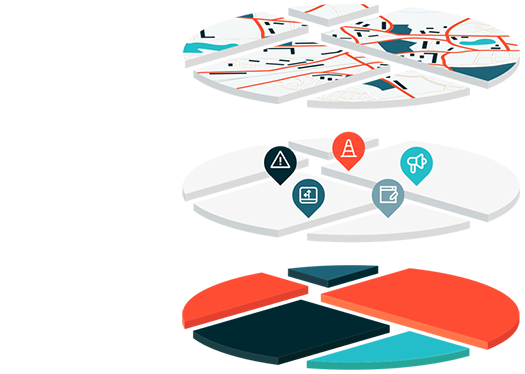 Related modules

one.network Map
The definitive UK-wide map of roadworks and traffic disruptions.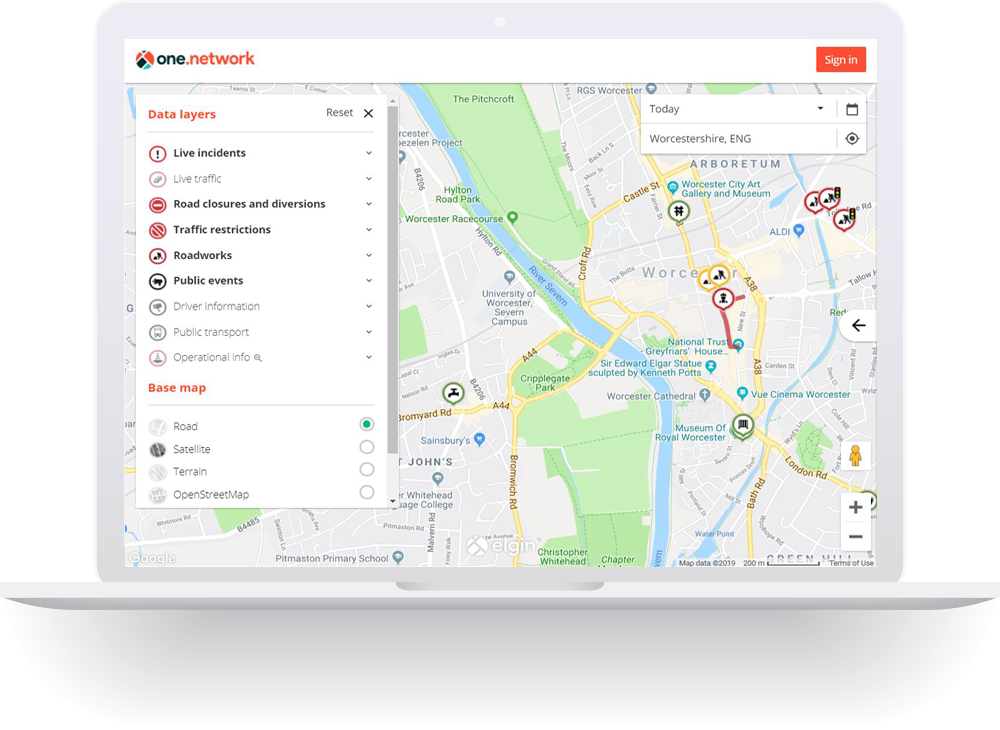 Traffic Management
Market leading traffic management planning and communication tool.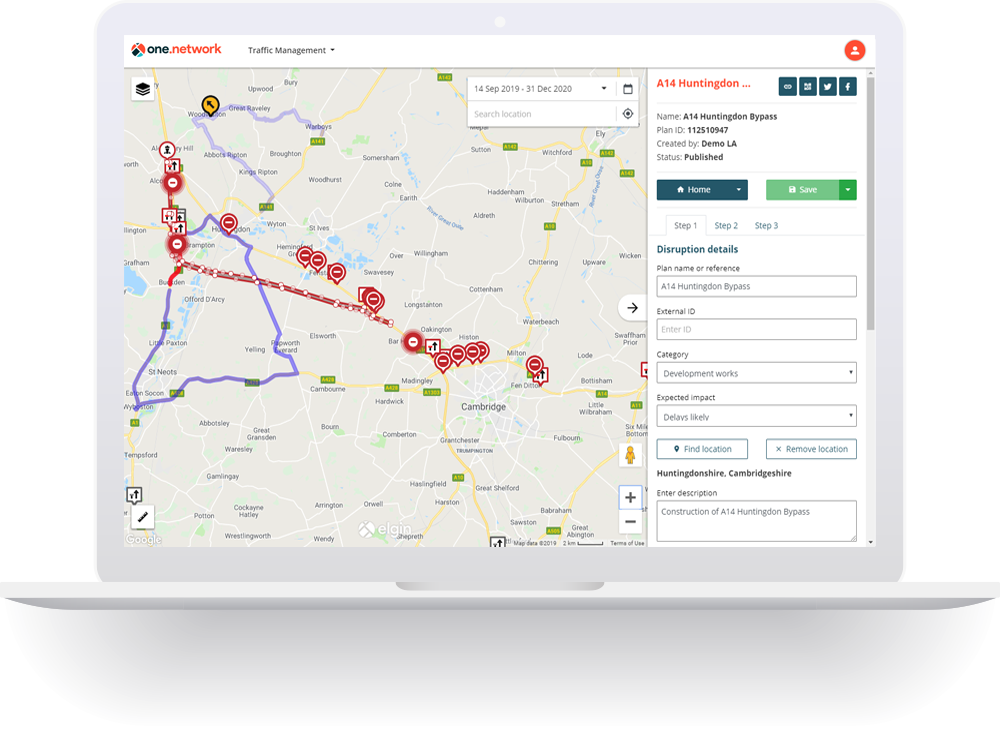 Works Planning
Map based planning tool to reduce aborted works and other planning failures.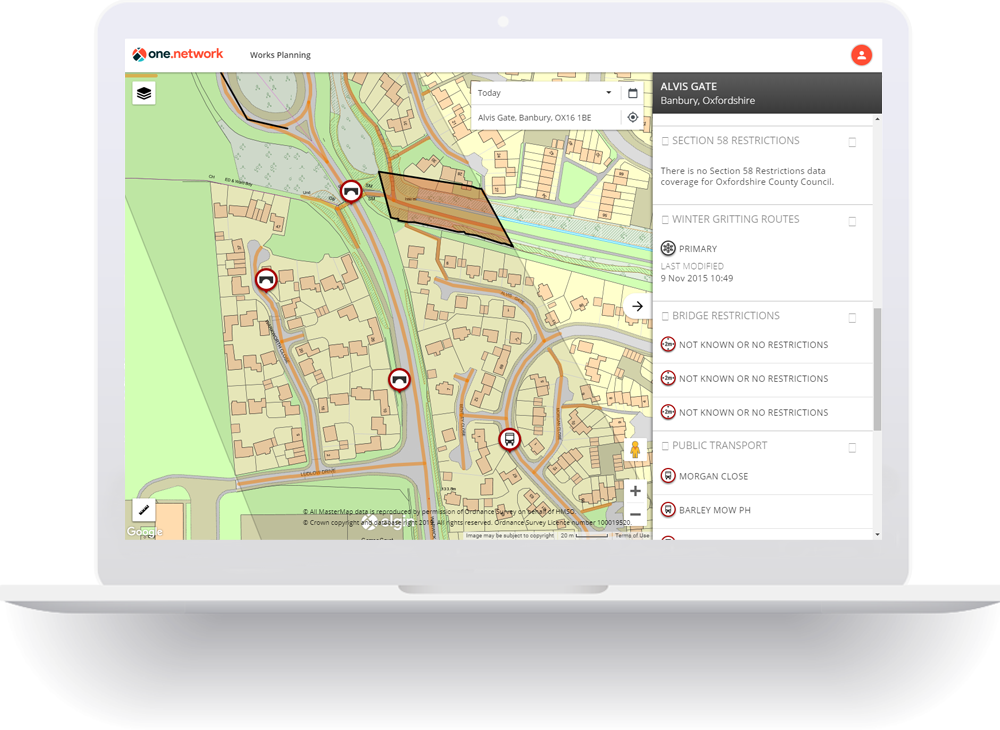 one.network technology is used by most highway authorities across the UK, as well as major utility companies, highway contractors and event organisers. We have forged strategic partner relationships with leading consumer channel partners such as Google and TomTom.