Reducing the cost of failure
Our Works Planning module enables streetworks teams to rapidly risk assess works sites early in the planning process prior to visiting site, enabling better decisions to be made around scheduling, permitting and safety.
The tool supports a rapid "desktop risk assessment" of work sites in order to identify common issues affecting the viability, cost, timing and safety considerations involved in completing the job.
Works Planning brings together crucial planning datasets under one roof, including built environment such as bus stops, bridges and structures and height, weight and width restrictions; compliance information such as Section 58s, the NSG and speed limit data; proximity factors such as schools, hospitals and fire stations; all of which is underpinned by OS MasterMap™ detailed base mapping. 
Features and benefits
Reduce aborts, re-plans, overruns, temporary reinstatements, traffic management compliance failures and FPNs through better planning early in the process.
Standardise planning processes across teams resulting in a clear planning procedure and better mitigation of health and safety risks where issues on works sites can be identified in advance of the first site visit.
Reduce site surveys, surveyors and supervisor time.
Reduce customer/reputational risks by identifying potential issues before teams are on site.
Integrates with works management systems such as SAP.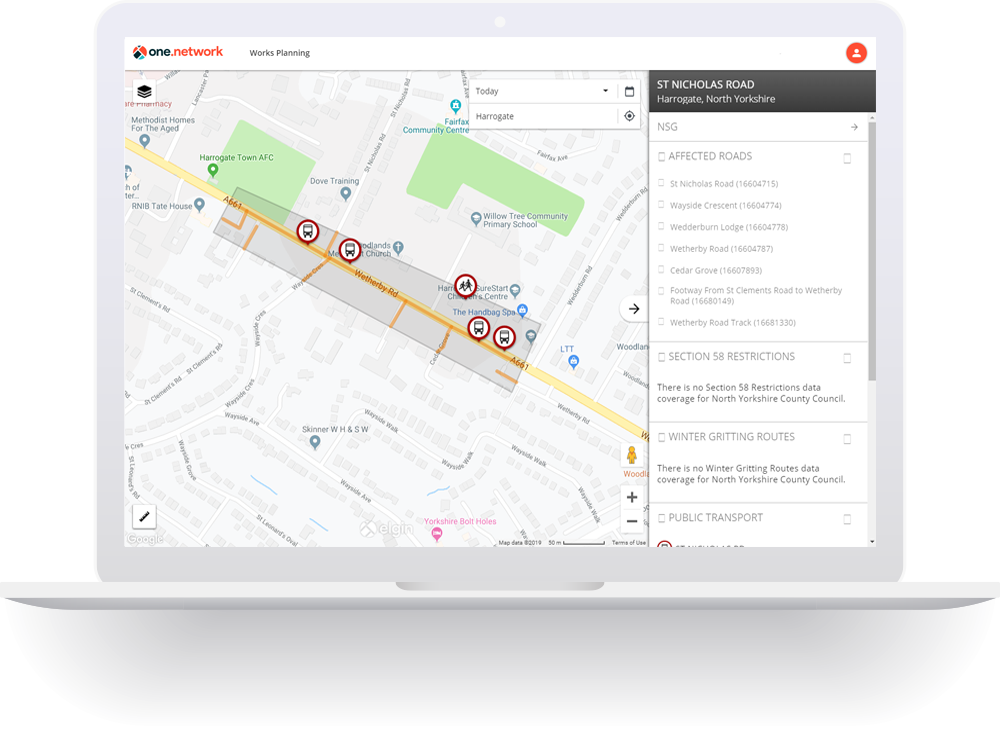 Work Planning as been recognised by the industry, winning major awards
Water Industry Awards 2019 for Most Innovative Data & Software Solution
Street Works UK Awards 2019 for Innovation Excellence  
If you would like to know more about Works Planning module and arrange a demo, please contact us.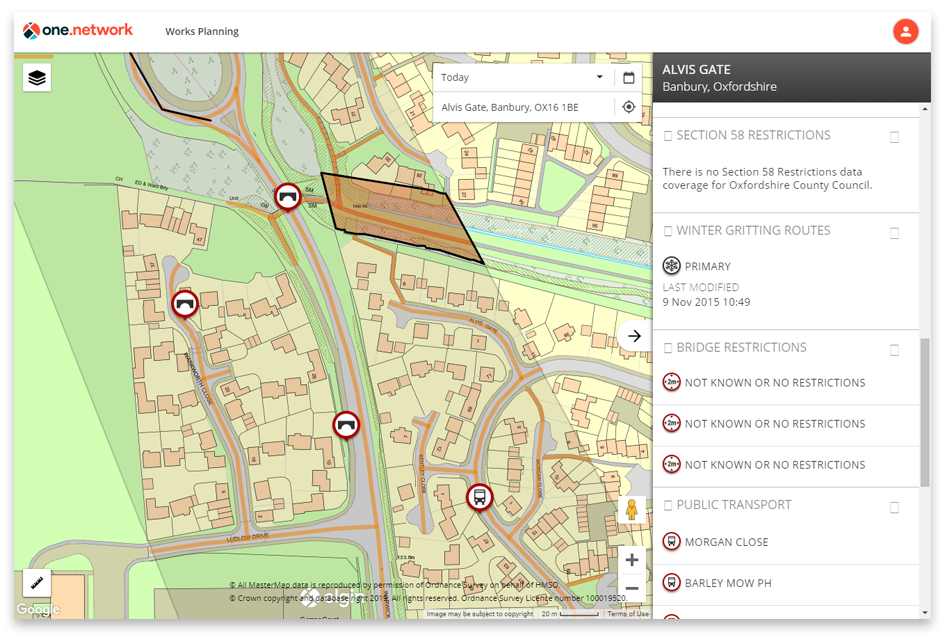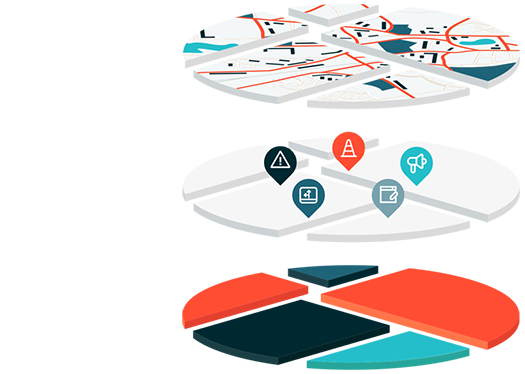 Related modules

Signage
Produce traffic management and signage plans quickly and simply.

Plan Share
Digital submission and approval of TM plans and TTROs.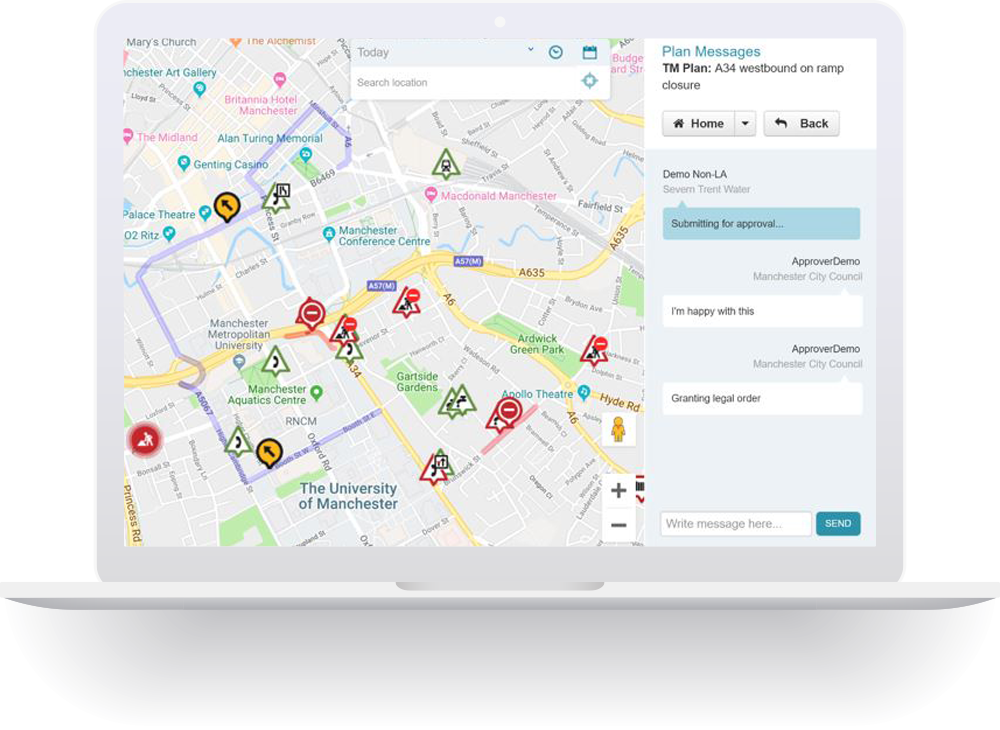 Traffic Management
Market leading traffic management planning and communication tool.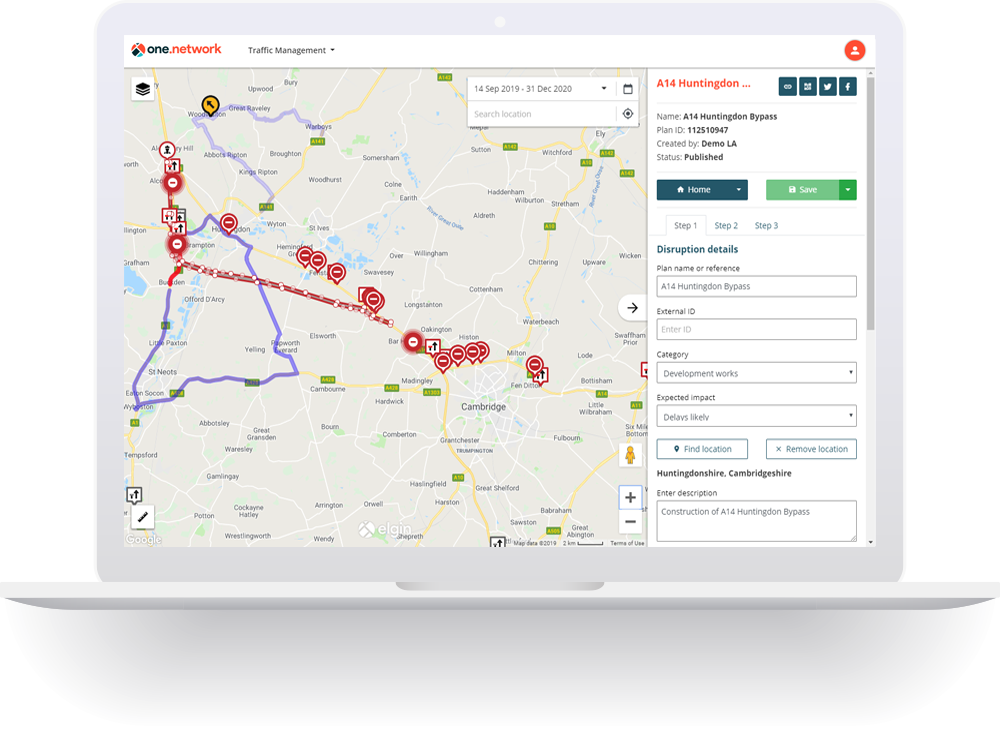 one.network technology is used by most highway authorities across the UK, as well as major utility companies, highway contractors and event organisers. We have forged strategic partner relationships with leading consumer channel partners such as Google and TomTom.