Digitising the paper trail
Plan Share add-on extends the capabilities of Traffic Management module to support digital submission of traffic management plans and TTRO applications. Eliminating the need for emails and separate documents, traffic management plans can be passed directly from works promoter to highway authority through the one.network platform.
Plan Share enables traffic management plans to be handed off from a highways or utility contractor to the highway authority. TM plan submissions can be optionally accompanied by a TTRO application. Once accepted, plans can then be published to the one.network public map eliminating the need to double key information.
TTRO applications can be digitally approved and the Order paperwork generated and issued with a minimum of manual intervention.
Features and benefits
Streamlined end-to-end TM plan process reducing hand-offs and double keying.
Greater accountability and transparency through digital TTRO approvals process.
Reduction in rejected TM plans and penalties.
If you would like to know more about the one.network Plan Share add-on and arrange a demo please contact us.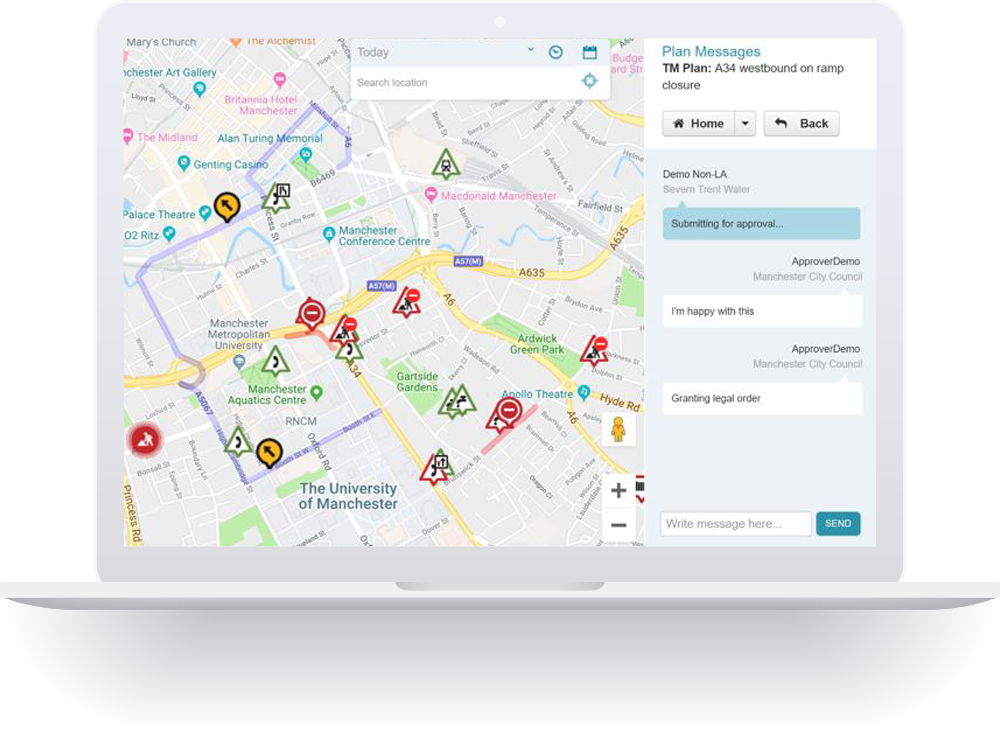 Related modules

Works Planning
Map based planning tool to reduce aborted works and other planning failures.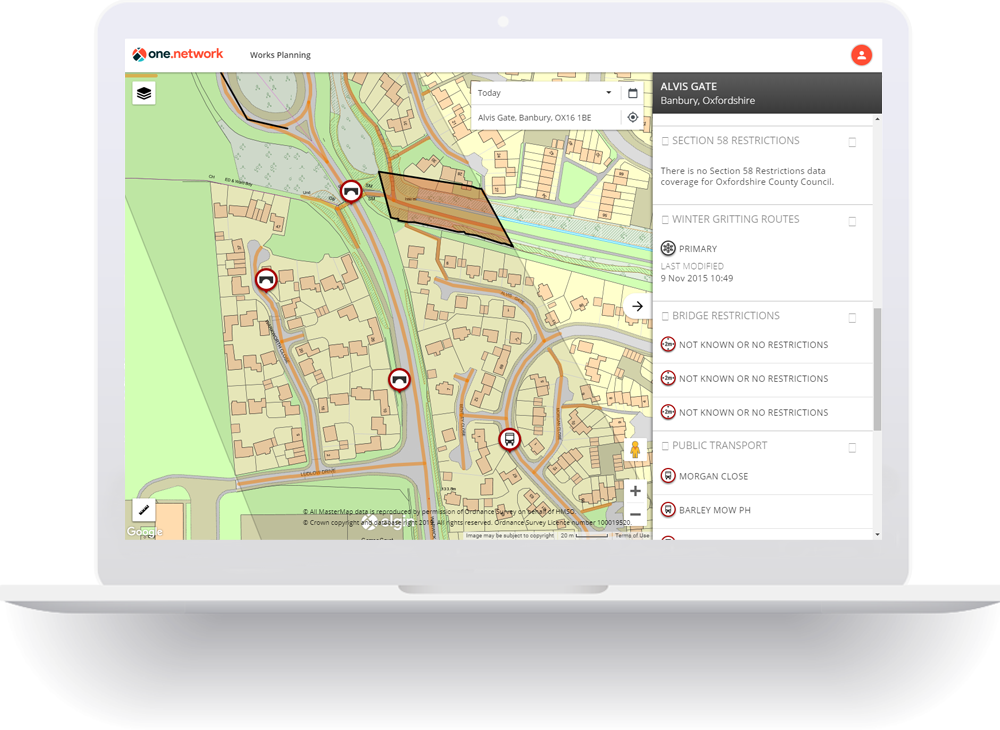 Signage
Produce traffic management and signage plans quickly and simply.

Traffic Management
Market leading traffic management planning and communication tool.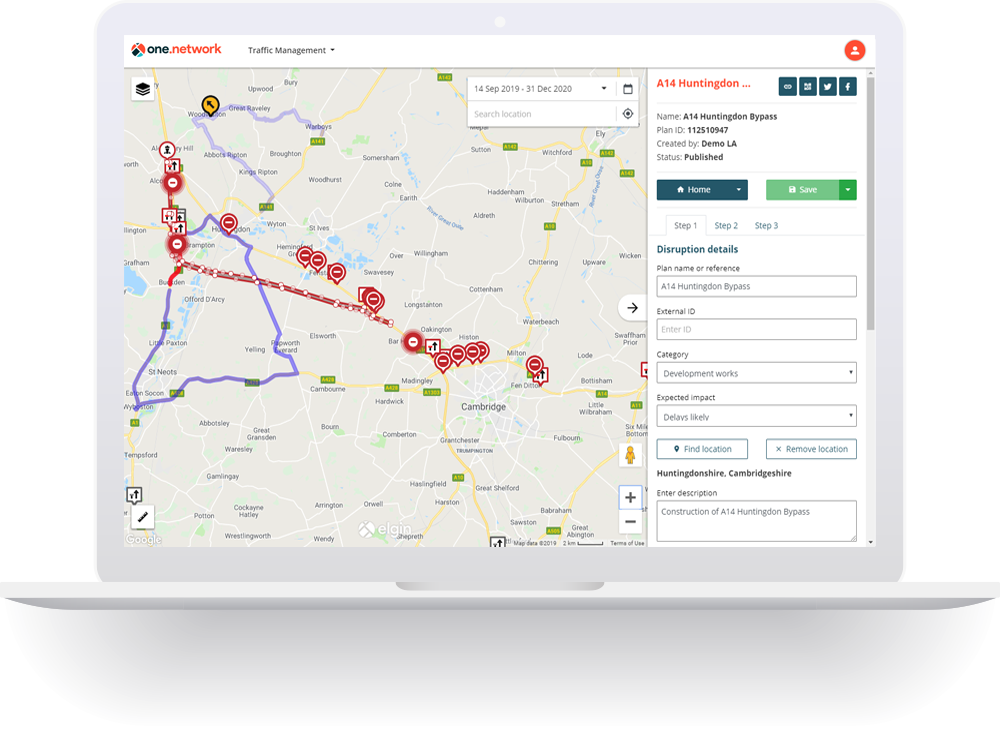 one.network technology is used by most highway authorities across the UK, as well as major utility companies, highway contractors and event organisers. We have forged strategic partner relationships with leading consumer channel partners such as Google and TomTom.