As an international electricity and gas company connecting millions of people to the energy they use, Cadent has its customers' needs right at the heart of its operation. Cadent has 82,000 miles of pipes supplying gas to more than 11 million businesses, schools and homes and to the largest cities across London, East of England, North West and the West Midlands. This means there can be hundreds of streetworks happening across a wide geographical area at any one time.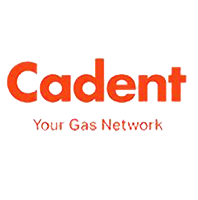 The Challenge
Digital communication has changed the way we live and is changing customer expectations of how they interact with industry. Customers expect speed of service and interaction via multiple devices.
Cadent is responding to this opportunity and creating added-value for its customers by utilising a digital streetworks communication solution.
Challenges
Improving customer and stakeholder engagement in line with RIIO regulatory incentive framework.
Improving customer satisfaction scores.
Increasing visibility of works and improving collaboration.
Query and complaints resolution.
By nature, streetworks can be intrusive and so it is essential to keep customers fully informed. One of the challenges was having a system in place to offer customers, stakeholders and workers within the network full visibility of everything happening.
Whilst Cadent must ensure excellent customer service is at the top of its agenda, another consideration is RIIO regulations and incentives. The RIIO model is driving levels of customer service, especially in terms of advising customers about interruptions, new connections and dealing with complaints.
Key benefits
Improved stakeholder engagement
and coordination with other organisations
Increased customer satisfaction scores
a key element of RIIO regulatory incentive framework
Improved customer query resolution
and number of self-served enquiries
The Solution
Cadent uses one.network, which displays information about current and planned works giving a clear view of all works happening on the network – everything from gas pipe replacements and maintenance, to new customer connections and gas emergencies.
It also uses the Content Management module, a secure web-based tool that enables more effective communication of streetworks information to the public, translating engineering jargon into plain English and harnessing the full power of the one.network communication platform.
With this, Cadent can make real-time works status updates, add understandable works descriptions and upload multi-media content, to ensure that information is conveyed simply and clearly to the public through a combination of multi-media resources, such as videos, PDFs and website links.
Improving stakeholder engagement
Part of the RIIO framework includes stakeholder engagement incentives. Use of the Content Management module has improved the way Cadent communicates with key stakeholders, contractors and other utilities, as they can send detailed updates on works and share this information via social media, QR codes on works signage and email alert facilities.
Increasing visibility of Cadent streetworks projects, encouraging collaboration
Using one.network services gives operational teams a clear graphical view of all works on the network. Cadent can work with other utilities and local authorities to lessen the impact of unavoidable streetworks. Working together, they can coordinate works better and promote best practice.
Improving customer satisfaction scores
Since implementing this solution, the feedback gained via face-to-face customer satisfaction interviews carried out at job sites has been overwhelmingly positive, which has contributed to an improvement in customer satisfaction scores.
Enabling the public to self-serve
Whereas previously, customers might telephone Cadent with a query, they can now search one.network themselves for information about a works. In one year alone Cadent saw a 200% in the number of online enquiries on one.network. SOCITM calculates that the average cost of answering a telephone query is £2.83 a call, whereas web self-serve is £0.15, so the cost benefit of 'self-served' enquiries are clear. Cadent can also begin to identify works which have been frequently clicked on and focus activity on enhancing information about these.