Delivering live road closure information to sat-nav devices and providing real-time congestion monitoring across Hertfordshire and Essex.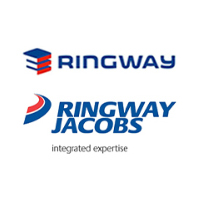 The Challenge
Road congestion in urban areas is currently estimated to cost £11bn a year and is a significant threat to economic growth. Total traffic volumes are forecast to increase 12% in the next ten years. Therefore, congestion will only get worse, putting pressure on authorities to provide better information, more speedily, to give the travelling public opportunities to avoid the congestion.
Planned or unplanned roadworks and road closures can contribute significantly to traffic congestion, but the ability of Local Authorities to proactively influence journey planning around them is limited and largely reliant on drivers checking websites, or Twitter, in advance of travel. Communicating roadworks information to drivers on the network is traditionally limited to local radio or via limited and expensive Variable Message Signs.
Effective and timely communication of disruptions with the ability to direct traffic flow away from these hotspots is critical in being able to reduce congestion, related pollution and to improve journey times.
Key benefits
Decrease in the actual time of road closures
on average 70 minutes less than originally planned.
Decommission aging ANPR network
whilst providing greater network coverage from less than 5% up to 40%.
Delays quantified and communicated to the public in minutes
to sat-navs, online, via social media and local radio
"This technology is fantastic news for drivers in Hertfordshire and the surrounding areas. Our Highways officers will be able to influence thousands of journeys in real-time, reducing traffic jams and making it easier for our emergency services to access incidents."

Cabinet Member for Highways and Environment at Hertfordshire County Council
The Solution
Ringway and Ringway Jacobs, working with Hertfordshire and Essex County Councils respectively, along with one.network, have developed and implemented a single platform software application designed to assist with the planning, monitoring and communication of the disruption caused by roadworks and incidents. The solution also possesses the unique capability to influence journeys through live sat-nav updates from the roadside.
This next generation traffic management software incorporates:
Network Monitor - dashboard combining all information about planned roadworks and traffic disruptions across the local and strategic road network with an up-to-the-minute live view of traffic conditions. It highlights severe and abnormal congestion and correlates, where possible, the cause of jams against planned and unplanned disruptions such as roadworks, public events and incidents.
Traffic Management Live Link - unique ability for Traffic Management operatives to communicate road closure and reopenings direct to sat nav services (including Google, TomTom, and Apple) from the roadside or control centre in real-time, influencing driver behaviour and route choice. 
The implementation has enabled active identification of congestion along with its root cause in real-time and the creation of a new channel of communication, allowing live updates from road closures being undertaken across Hertfordshire and Essex to be delivered straight to driver's sat-nav systems, helping motorists make better route choices and reduce congestion.
Road closures across Hertfordshire and Essex have been monitored to identify savings to the local economy. Of the 257 road closures communicated live to sat nav, on average the actual time the closure was in force was 70 minutes less than originally planned. Live traffic monitoring capability across Hertfordshire and Essex has also increased from 5% of the network to 40% without the need to deploy and maintain expensive roadside monitoring equipment to obtain the data.
See a short overview video of this solution here.