Effective communication of current and future road disruptions to the public is a key priority for Surrey County Council.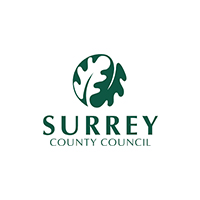 The challenge
Surrey County Council is responsible for maintaining approximately 4,800 km (3,000 miles) of roads. This includes minor repairs along with a planned Highway Maintenance programme where it carries out preventative maintenance treatments – all this means there can be hundreds of street works happening across a wide geographical area in Surrey at any one time.
As a large, highly populated and commercially critical region, it has become increasingly important for Surrey County Council to make sure residents and businesses have access to comprehensive and up to date information on roadworks that are happening across the county.
Key benefits
Accurate and timely roadworks information
via multiple channels
Cost and resource savings
with less telephone enquiries
Time savings
with information instantly available to answer enquiries
"Critically, sharing clearer, more detailed, timely and accurate information with the public, enables better travel choices, leads to reduce congestion, improves customer satisfaction and reduces customer service calls. We believe we are being pro-active in our responsive to residents and stakeholders' needs and it demonstrates we are an innovative authority."

Traffic Manager, Traffic & Streetworks Team, Surrey County Council
The solution
The Content Management module is a secure web-based, simple content management system, which fully integrates with Streetworks systems. It enables customisation of roadworks information and multi-media content, with real-time updating and syndication through a wide variety of channels, including roadworks.org, local and national websites and social media.
Surrey County Council feature bespoke messaging in simple to understand language on their planned and emergency works callouts on one.network, featuring sections on Information for Road Users, Information for Residents, which includes links to other media such as leaflets, letter drops, notices, etc. as well as to relevant areas of their own website. The number of user enquiries against particular works can be monitored through the web analytics tool and a sentiment monitoring tool allows overall feedback on works.
It has embedded the map into its own website, on the 'Roadworks in my area' page. Here, visitors can also register to receive email alerts with updates on specific roadworks they are interested in.
With people increasingly engaging with companies digitally, one.network can help reduce the number of customer service telephone enquiries. With the average cost of an enquiry estimated at £2.83 a call (source: SOCITM), whereas web self serve is £0.15, it's clear that 'self-served' enquiries are quicker and more convenient for the public and more cost effective for the Local Highway Authority.