Download the full case study to learn how LCC is working with one.network to modernise its traffic management and network optimisation, and in doing so, meet the goals set out in its Local Transport Plan.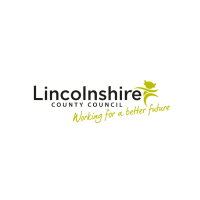 About Lincolnshire County Council
Lincolnshire, at 5,921 km2, is the fourth largest county in England and home to both the historic city of Lincoln and Skegness, the fourth largest coastal tourism resort in the UK, making Lincolnshire County Council (LCC) responsible for a diverse and busy over 5,000km of road.
With a growing university, a variety of market towns and large rural and agricultural areas, the Lincolnshire road network requires careful monitoring and expert coordination. LCC rely on one.network to help them keep residents and drivers up-to-date and disruption on the roads to a minimum.
Ashley Behan, Street Works and Permitting Manager at LCC manages a team of 30 Street Works and Permitting Officers, all of whom use one.network on a day-to-day basis to help coordinate works on Lincolnshire's highways. 
Balfour Beatty, Lincolnshire's contractors, also use the platform in their Operational Control Hub to track all activity on the road network, monitoring live traffic flow and delays.
Key Objectives
Minimise carbon emissions
to help achieve a Carbon Neutral target by 2050.
Reduce the impact of traffic on communities
by improving identification and resolution of disruption on the roads.
Maximise journey reliability
to improve driver experience and reduce inbound queries.
Improve citizen engagement
by taking a more holistic approach to planning, coordinating and communicating traffic disruption.
"With one.network, we now have the data to evidence customer complaints, allowing us to get to the bottom of problems and provide more satisfactory results for customers. This means we're saving time, costs and resources and can meet our 10-day response target. Additionally, we're able to easily locate and rectify unpermitted works and Section 74 overstays."

Lincolnshire County Council
Supporting the Local Transport Plan