M Group Services have taken up the full suite of one.network's Planning and Coordination modules to help manage its streetworks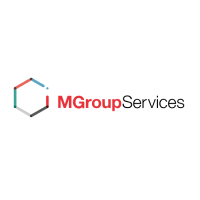 Looking to the past
M Group Services is one of the most progressive utility contractors in the UK. It's an early adopter, comfortable using tech to accelerate its business goals. That's why we joined forces back in 2018, partnering up with both M Group Services and Yorkshire Water – which led to the development of one.network's Works Planning module.
Since then M Group has taken up the full suite of one.network's Planning and Coordination modules.
Here's a bit more about how the team is using one.network to revolutionise their streetworks management.
Key Benefits
A single central repository of traffic management plans
accessible both on the ground and out-of-hours.
Full visibility of a wide-ranging set of risk factors at each works site
via a 'virtual survey' view.
Significant improvements in relationships with local authorities
thanks to the ability to communicate street works more efficiently and more clearly.
"Creating a traffic management plan used to take a week. Now it takes under 12 minutes."

Change Manager at MGroup Services
How we made it happen
Here at one.network, we make our partnerships personal.
Our dedicated team worked hand-in-hand with M Group Services' streetworks team to create a sustainable implementation plan with ambitious goals, ensuring that one.network delivered maximum value – so much so that that the team created 80% of their traffic management plans inside one.network, more than doubling their initial target of 30%.
M Group Services can now, using one.network, create traffic management plans in less than 12 minutes. The team now has a single central repository for all traffic management plans, full visibility of a wide-ranging set of risk factors at each work site and have seen significant improvements in their relationships with local authorities. They mapped 45,000 streetworks on one.network in 2020 alone and now have 145 staff members using the platform.
For more information about out Planning and Coordination solution, please get in touch.