31 July 2023
Causeway Technologies acquires one.network from Bridgepoint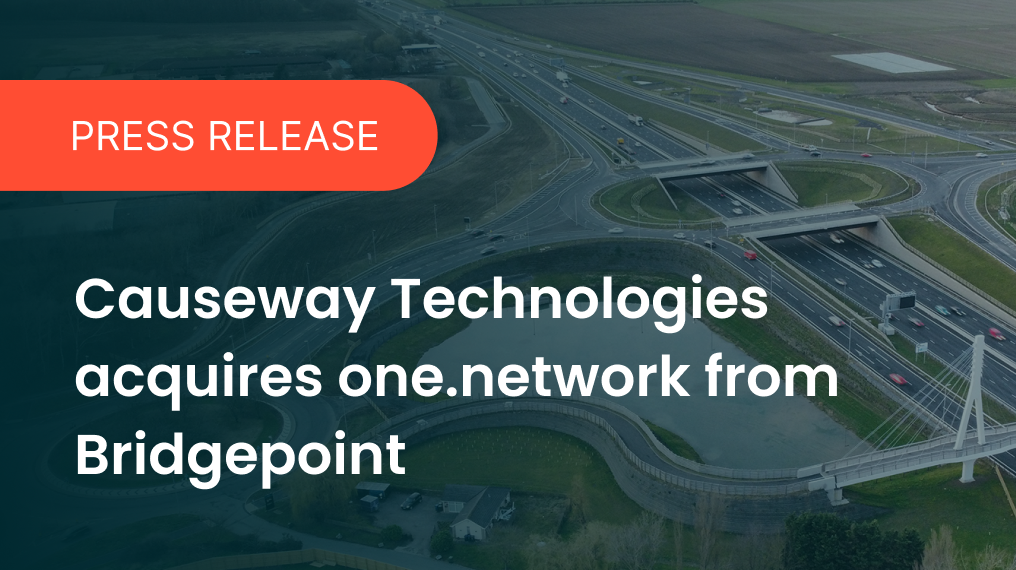 Construction technology provider Causeway Technologies, backed by Five Arrows, has entered into a definitive agreement to acquire one.network, the world's leading digital road management platform from Bridgepoint, the global private equity firm. Financial terms of the transaction were not disclosed.
The one.network platform transforms how highway authorities, utility companies and contractors plan, coordinate and communicate traffic interventions by enabling cross-sector collaboration and seamless public engagement. The one.network platform helps maintain more resilient road networks, reducing congestion, enhancing safety and improving journey reliability.
With over 20,000 operational users and many millions of public citizens and road users, one.network now underpins traffic operations and communications across the UK and the USA.
This is the fourth strategic acquisition by Causeway since Five Arrows made a significant investment in 2021, and reinforces Causeway's strategy to digitise the processes that underpin the construction and maintenance of the built environment.
Phil Brown, Chief Executive of Causeway, said:
"The acquisition of one.network further underlines our commitment to join up the workflow to provide one comprehensive, end-to-end offering for highways authorities and utility companies and their contractors to plan, monitor and communicate the management and maintenance of their assets. It's also very exciting to be able to deliver this combined offer to the US market now.
"Combining one.network with Causeway's current infrastructure asset management solutions, including Causeway Alloy and Horizons, will streamline critical processes and deliver compelling insights to our customers.
"The integration of one.network's digital roadwork planning capabilities will significantly enhance our product portfolio and offer an unrivalled experience in managing the road infrastructure to improve efficiency and safety and help drive carbon savings. We look forward to a fruitful collaboration that will bring great value to our mutual clients."
James Harris, CEO at one.network, said:
"one.network has been at the forefront of transforming how road agencies collaborate and communicate. Since founding the business in 2011 we have brought digital transformation to the roadworks industry across the UK and are now replicating these improvements for agencies in the US. I would like to express my gratitude to Bridgepoint for their support and strategic insights that have been instrumental in our growth and expansion over the past few years.
"As we step into this new phase with Causeway, we share a common vision and values, and are excited about the opportunities this collaboration presents. The addition of one.network's platform with Causeway's extensive product suite will deliver considerable benefits to our clients in the highways and utilities sector."
Duncan Calam, Partner and Head of Bridgepoint Growth said:
"We identified one.network as an exciting pioneer in the traffic management industry. The company's innovative software is highly regarded by its customers, who use it to improve communication and reduce congestion – benefits that have a significant impact on both road users and the environment."We are incredibly proud to have been able to invest in one.network. Since our investment in 2018, we have worked closely with James Harris and the management team. During this period, the company has grown from being the UK market leader to a global business, more than tripling its revenue in the process. one.network's consistent growth and success are a testament to its unique and ground-breaking product, as well as its high-quality SaaS business model. We look forward to seeing the company's progress in the years to come and wish the team every success with Causeway and Five Arrows."