14 January 2020
Exciting plans for one.network in 2020
As the new year is here, it is a a good time to update on where one.network is heading in 2020, and how we aim to help our customers meet the challenges and opportunities ahead. Our focus remains providing the most comprehensive solution for managing and mitigating activities that cause disruption on our roads.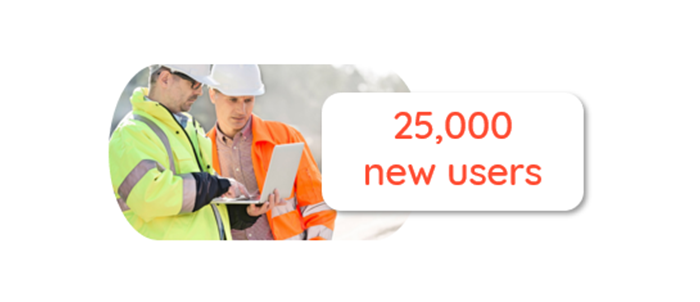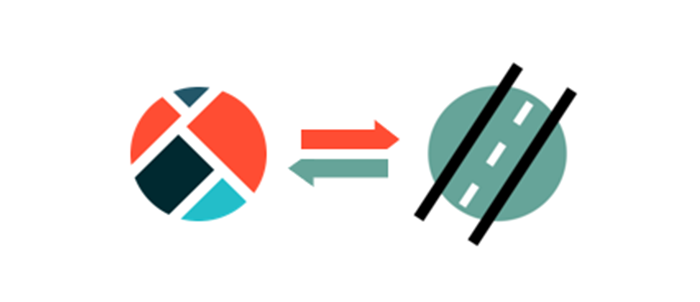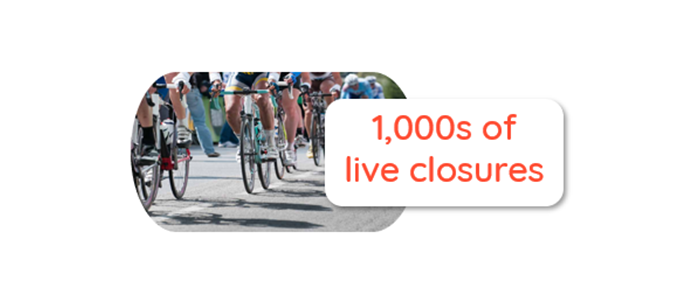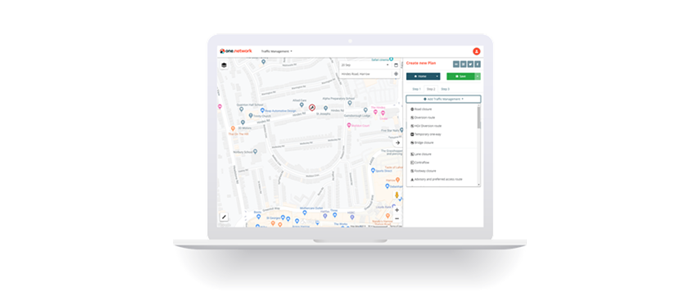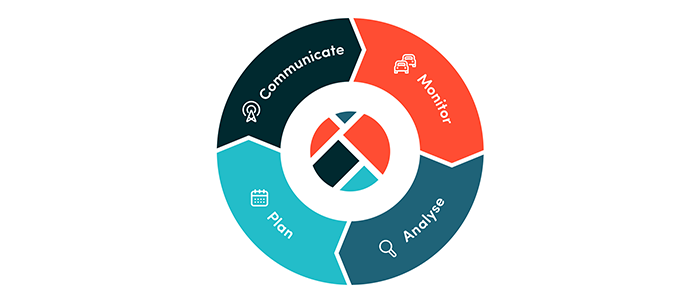 Last year we launched one.network, retiring the roadworks.org brand which no longer adequately reflected the range of information or the diversity of uses the system supports. We revamped our software platform to provide users with a truly integrated suite of modules for planning, monitoring and communicating issues on the road network.
Since launching one.network in September a staggering 25,000 new users have registered, showing the widespread demand for better information and means of managing activities on the highway.
Street Manager integration
With Street Manager on the horizon customers have asked how one.network will support the industry through transition and beyond. Firstly, we can be relied upon to continue to provide the single authoritative view of all works and other disruptions on the UK road network.
We will ensure that all works are displayed on the one.network map, from EToN systems, Street Manager, LondonWorks, Highways England, Traffic Wales, the Scottish Roadworks Register and Traffic Scotland.
We will continue to ensure that the most up to date information is taken from each system and any duplication is eliminated. A record of all historic works (going back >5 years in most areas) is also available through one.network, a resource that is already proving invaluable to highway authorities and utility companies as they plan for transition to new systems and processes.
With Street Manager providing a central transaction service for booking and approving road space for streetworks we see an ever greater need for holistic network management solutions that take account of wider sources of information to facilitate coordination and management of all highway activities and traffic management interventions, and – perhaps most important of all – communication with road users and other stakeholders outside the confines of the streetworks community.
one.network seeks to fill that gap, and we are working closely with DfT to ensure that there is minimal overlap and maximum interoperability between our system and theirs.
Comprehensive traffic management solutions
one.network modules now support activities from early stage works planning, traffic management planning and coordination, real-time network monitoring, live communication of disruptions to sat-nav services, and much more.
one.network is being used to manage bus route diversions in Bristol, automatically generate temporary traffic regulation orders in Essex, mitigate water works planning risks in Yorkshire and send live road closure updates to Google during running and cycling events, transforming public communication.
It will soon be deployed to protect HS2 lorry routes from coordination failures during the country's most invasive and ambitious infrastructure construction programme.
Permit schemes
With the widespread introduction of permit schemes across England and an ever greater obligation on all parties to communicate transparently, our foundation service, Traffic Management Module, has now become an essential tool for almost every permitting authority outside London. We expect the next big change to impact highway authorities will be an ever increasing expectation to proactively manage the performance of their networks, whether it be to justify permit or lane rental fees, underpin vital investment in the KRN with empirical evidence, or support the introduction of LEZs and other mobility management initiatives.
Key 2020 deliverables
We have two main goals in our sights for 2020. Firstly, enhancing the range of data available through our operational user modules to inform coordination and real-time decision making, including a comprehensive view of public events that impact roads and crowdsourced incidents data from Waze to name but two.
Secondly, we are working on a range of ground-breaking analytics tools to support better planning of roadworks and events, harnessing the power of AI and highly granular traffic information, and our unique archive of historic roadworks and traffic management data.
Using historical patterns of disruption to improve outcomes for future traffic interventions, this development is central to our vision of providing a comprehensive network management solution to plan, communicate, monitor and analyse activities that have impact our roads.
Please contact us if you would like to learn more about the latest developements or about the full range of capabilities available from one.network