01 July 2022
Innovative digital infrastructure company Telent unlock efficiencies with one.network
Leading technology company Telent sees 166% return on investment since working with one.network. The platform has provided a reduction in permit planning time and an over 30% increase in the number of permits approved first time.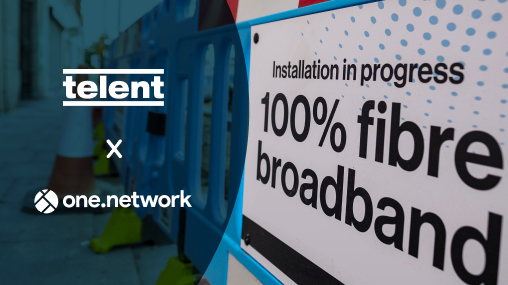 Faced with the challenge of processing hundreds of permits every single day and a lack of visibility of available road space, Telent's permit planning process was slow and time-consuming.
Telent required a way to make organising and coordinating fibre works permits from multiple organisations simpler, easier and less time consuming. 
Since implementing one.network, Telent has seen
166% return on investment
Over 30% increase in first-time permit approvals
Reduction in permit planning time, helping achieve team and company targets