12 April 2023
one.network joins the Tech Talent Charter to empower diversity and inclusion in the tech industry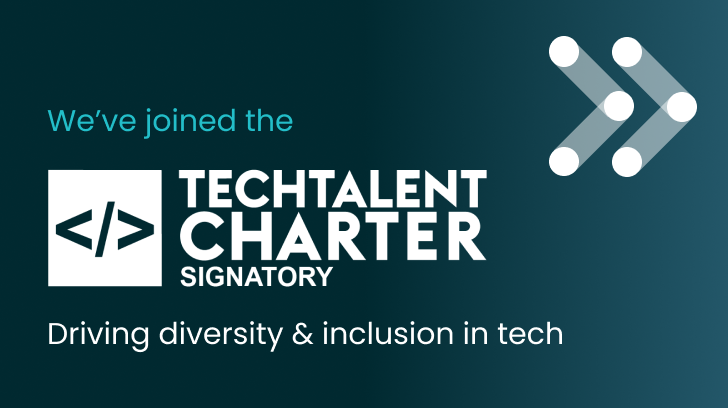 We're proud to share that one.network is now a signatory of the Tech Talent Charter – a government supported, industry-led membership group that is bringing together over 700 organisations to challenge the diversity and inclusion gap within the tech space.  
Currently in the UK, only 28% of tech workers are gender minorities and only 25% are ethnic minority groups. These percentages begin to decline as we look to senior tech roles, with just 22% held by gender minorities and ethical diversity is almost halved, from 25% to 13%. 
The Tech Talent Charter was created in 2015 to address the UK tech talent shortage and diversity problem through collective action. They provide concrete measurements and insights into diversity in the tech ecosystem and actionable ways forward by gathering, curating and distributing innovative practices, techniques and ideas. 
This year, one.network is committing to taking accountability as a tech organisation and helping make a change for the better. As a start to our dedication, we will be sending our diversity and inclusion data to the Tech Talent Charter. Ensuring equal opportunity is important to us at one.network and we want to encourage a variety of views to collaborate better ideas, navigate challenges and embed togetherness in our core values and missions.  
By joining the Tech Talent Charter, we aim to continue our journey towards a more inclusive workforce and learn more about how we can keep improving diversity and inclusion at one.network. We look forward to leveraging the networks and resources provided by this group, gaining inspiration from other organisations following the same path.