At 87 km2, Croydon is one of the top five largest London boroughs and contains 777km of public highway. This means Croydon Council is responsible for managing a large volume of road works, coordinating with utilities and its surrounding boroughs to ensure disruption is kept to a minimum for its 385,000+ residents.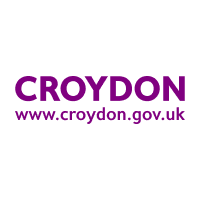 The Challenge
For Croydon, planning and managing road works across the borough was a manual and laborious process requiring spreadsheets, Outlook calendars and a physical map. Coordinating works and identifying potential clashes was complex, inefficient and at easy risk of error. 
With reduced capacity and the road network now at the busiest it's ever been, Croydon's Street Works and Network Management teams decided to procure one.network to digitalise and streamline their works coordination and communication.  
Key Outcomes
Minimised re-planning jobs
saving significant time and enabling increased availability of staff
40% reduction in customer queries
as a result of an improved self-serving experience
Simplified works planning & coordination
both internally, and externally with utilities and surrounding authorities.
"After experiencing a team reduction, one.network has become absolutely critical. Without it, we wouldn't be able to maintain the road network according to requirements. It's had a major impact, simplifying our processes and enabling us to plan and coordinate works far more efficiently. And there's still so much more for us to unlock. We hope for one.network to become the blueprint for traffic management at Croydon."

Croydon Council
The Solution
Using one.network has totally transformed Croydon Council's planning process. What was previously a time-intensive operation for Croydon's small team of six, is now a simple, fast and straightforward one. 
With the ability to easily identify and coordinate permits on a single digital interface, the Network Management and Street Works Officers now plan and plot all Croydon's works on the one.network map, avoiding any potential clashes or conflicts. This has resulted in significant time-savings and additionally, a reduction in the number of permits that need re-planning. 
Publishing all roadworks via one.network has also allowed Croydon's Councillors to provide better communications for its residents. Where the public used to send queries via email, a large volume have now started self-serving via the one.network map. Since implementing the solution, the council has reported a 40% decrease in the number of public email queries and phone calls they receive from just Coulsdon and Purley residents alone - again saving staff time. 
The ability to access historical roadworks information throughout the borough has also proved valuable for Croydon, allowing them to answer the queries they do receive accurately and efficiently.  
Further time-savings have been achieved via a custom embed of the one.network map on Croydon's website. The Network Management Officers and Comms teams no longer require monthly, back and forth communication to update a list of roadworks on the website. The map automatically updates with real-time information of all road activity and is freely available to the public. 
With all of this in place, Croydon Council has even seen efficiency improvements when working with utilities and surrounding highway authorities. 
For example, Scott Wallace, Senior Network Management Officer at Croydon, has been working with Surrey County Council to plan cross-boundary diversions on one.network, where before this would have required a series of emails, phone calls and meetings.
Having a clear, easily accessible view of all their works live on one.network, has not only enabled better collaboration, but it's also minimised the number of permits submitted by utilities and authorities that conflict with existing works, creating a smoother and more seamless experience for everyone involved.