What's new in one.network version e2.13.0?
Overview
It's a new year and that means a new one.network update. On the 27th January (2022), we'll be releasing one.network version e2.13.0. This update is a bit smaller than usual; that's because our development team have been working hard on something behind the scenes. We'll share more news about that in the coming months, so watch this space.
This month, Permit Conditions are coming to one.network. From now on, any Permit Conditions that have been requested will be visible on one.network as you are coordinating, making it much easier to review conditions across permits and coordinate your network.
Additionally, all Permit Conditions will now be stored historically on one.network too, meaning users can look back at permits in the past and identify what conditions were applied
When fully integrated with our Historical Map and Traffic Replay modules, one.network will automatically identify previous works in the same location, display the traffic management plans that were in force and allow users to review the permit conditions which were applied alongside the traffic impacts.
Now, let's dig a bit deeper into this update: 
Our development team have been making improvements to three of our modules: Content Management, Traffic Management and Route Manager.
Content Management
You requested and we delivered. Previously, users of our Content Management module could only add content to individual permits but not traffic management plans.
In this update, we've introduced the ability to apply content to works and plans also. We hope this makes communication about disruption to the public even easier.
Traffic Management
Only two small developments this time but, hopefully, ones that will prove very useful for our Traffic Management customers.
Firstly, we noticed that some users were deleting traffic management plans that had been previously published either with no end date or an end date which is no longer correct, and then re-publishing them with a new date. This was creating gaps and causing difficulties when reviewing historic data.
So, we have now added the 'End' functionality so users can confirm or amend the end date of an already published traffic management plan without having to remove or delete it from the map.
In addition, users will now see a confirmation message when deleting or unpublishing traffic management plans to ensure they are not deleted accidentally and so you can be sure they've been removed from the map when you need them to be.
Route Manager
Our bus route management solution, Route Manager was at the top of our priority list for new year developments. With the upcoming release of funding to help highway authorities implement their Bus Service Improvement Plans, we wanted to ensure our technology is in tip-top shape to make it even easier for users to deliver their 'Bus Back Better' aims.
So, Route Manager has received 2 enhancements this month that improve the information displayed in the map UI.
We've introduced the ability to add road names, towns, countries, districts and post codes to bus route diversion and temporary bus stop documentation, after the fact so you can make sure all the details are accurate and present.
Arrows will now display on bus routes on the map to indicate the direction of the route.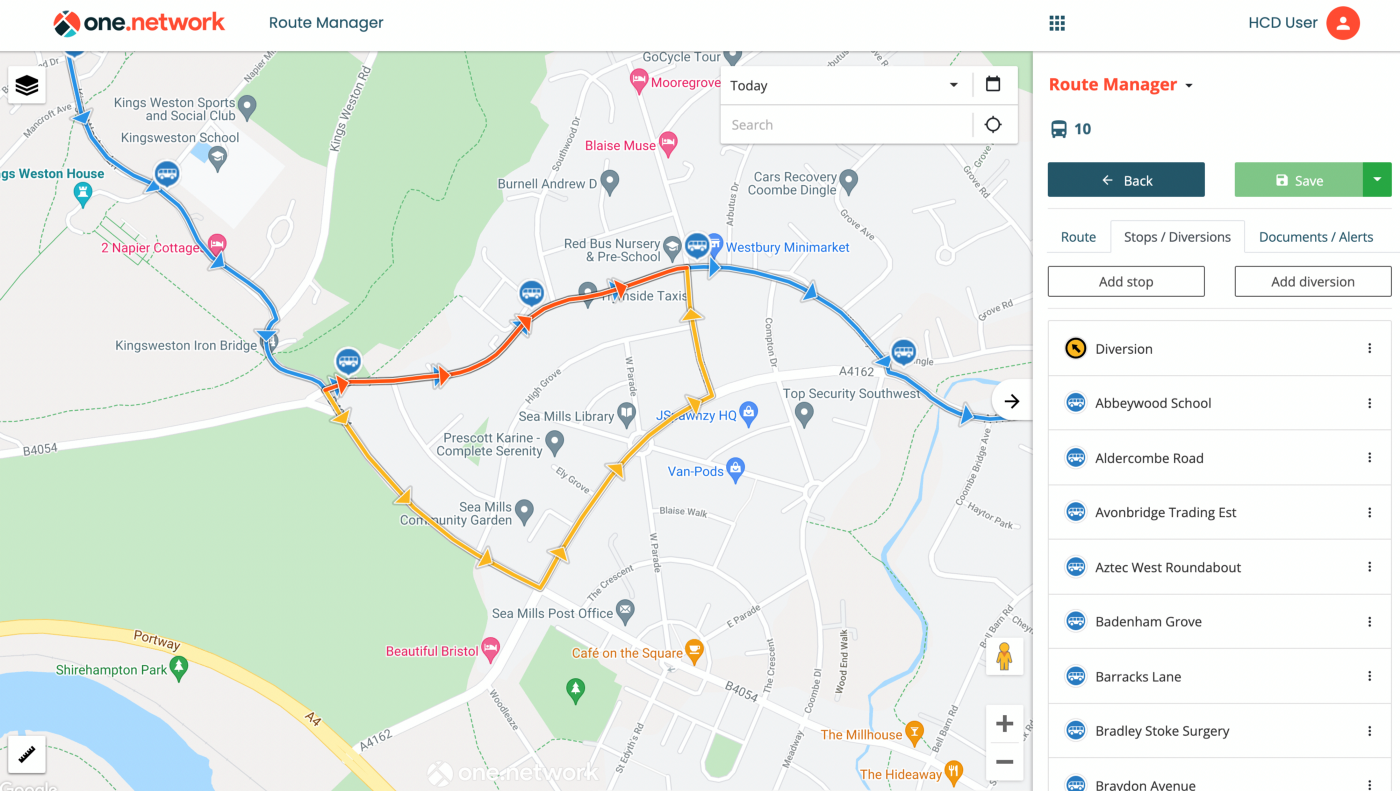 If you have any questions about this update or are interested in hearing more about of the modules we've mentioned, please contact the team. For the latest news be sure to follow us on LinkedIn or Twitter.