one.network updates
Get things done faster anywhere
We've improved the way one.network works on mobile devices with updates to the map and text versions of our email alerts. We've also changed the zoom rules so you can see everything you need for planning and managing traffic disruptions.
Choose your lane
You can now select the exact lane to close when creating a traffic management plan. Just click to select the affected lanes and we will tell the public and their sat-navs!
Keeping you online all the time
We are working hard to ensure that the system issues you may have experienced over the last 3 weeks are resolved and a number of fixes and updates were applied last night to ensure one.network is as reliable as you would expect. We are very sorry for the issues and we are doing everything we can to make sure they don't happen again.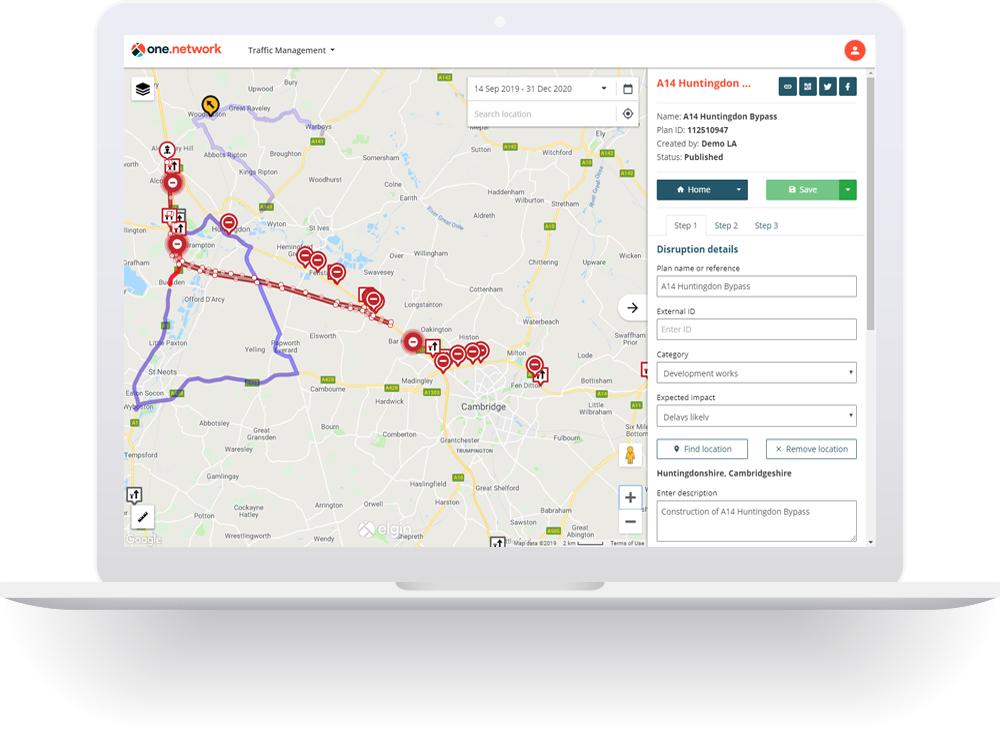 How can I get more information?