one.network and Traffic Management module improvements
A new release of one.network will go live between 8pm and 10pm 4th June
Local authorities, utilities and contractors have a critical role to play in enabling the safe return to a more normal way of life for millions as Covid-19 lockdown measures continue to relax. With the capacity of public transport greatly reduced to enable social distancing, we are experiencing a rapid modal shift. The road network is being reallocated in new ways at an unprecedented rate and it is critical that clarity and quality of communication keeps pace.
The majority of changes in this release are aimed at helping one.network users plan, manage and communicate these changes effectively to keep their workforce and the public safe while keeping towns and cities moving.
Plan and Communicate Covid-19 testing stations and 'Safe Start' traffic restrictions
Users of the Traffic Management module can now plot Covid-19 testing stations. New traffic restriction types have also been added including pedestrian zones, widened footpaths and cycle lanes. Best practice for creating Covid-19 related Traffic Management plans can be found here.
Top Tip:
All Traffic Management plans published to one.network are displayed to the millions of operational and public visitors who access one.network each year. These restrictions are also sent to Google, TomTom, Waze and Here!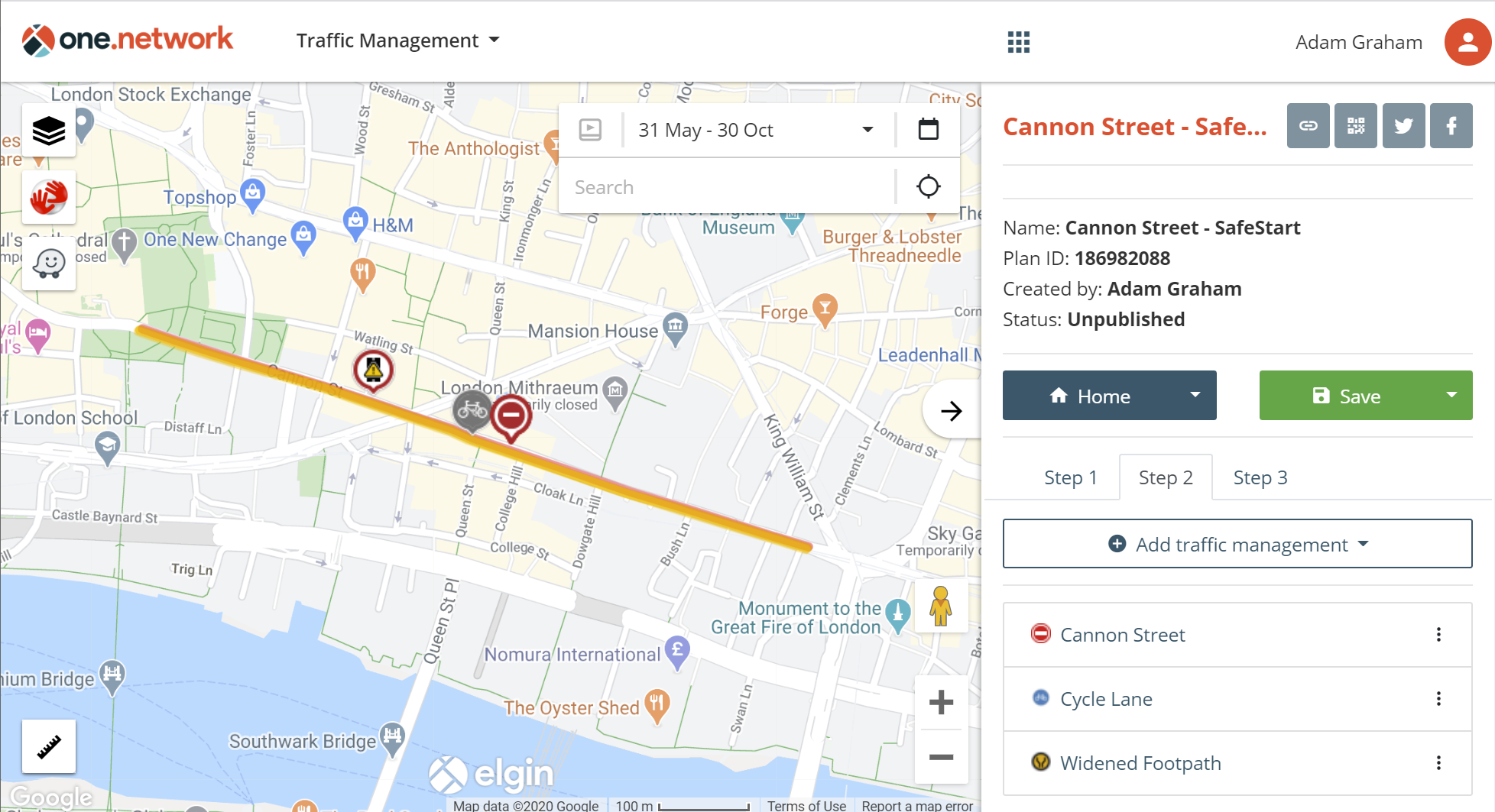 New Covid-19 signs in Signage
Communication at the roadside is more critical then ever. New signs have been introduced to promote social distancing, keep the work force safe and implement changes of use to the road network to support active mobility. We've also made the works footprint sign optional to help users keep their plans simple and easy to read.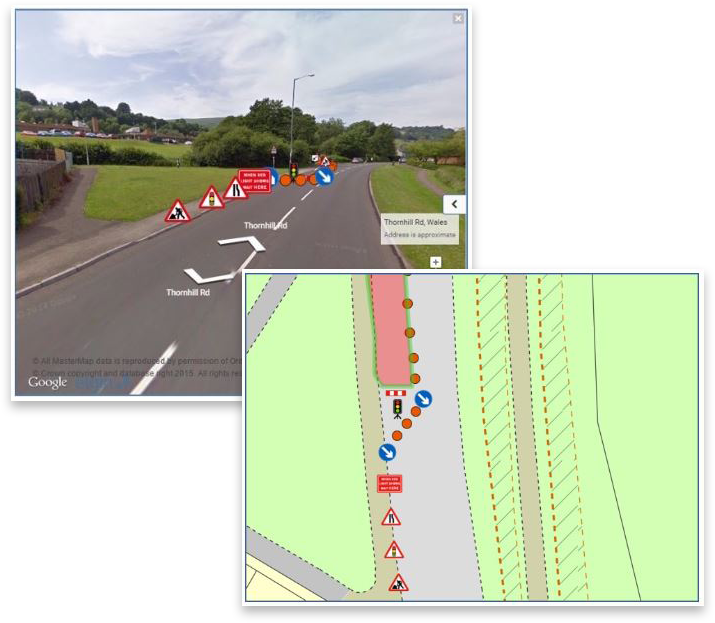 If you have any questions about the latest updates or would like information on modules which are not currently part of your one.network subscription please contact us.