What's new in one.network version e2.21.0?
Overview
This month we're bringing you improvements and enhancements to the one.network map, as well as new developments for our Signage and Route Manager modules. Let's take a look. 
Map Improvements and Enhancements
We've introduced the ability to search for restrictions, such as S58s, on the map via their 'Works Reference' number to help you more easily identify the locations of works restrictions on the road network.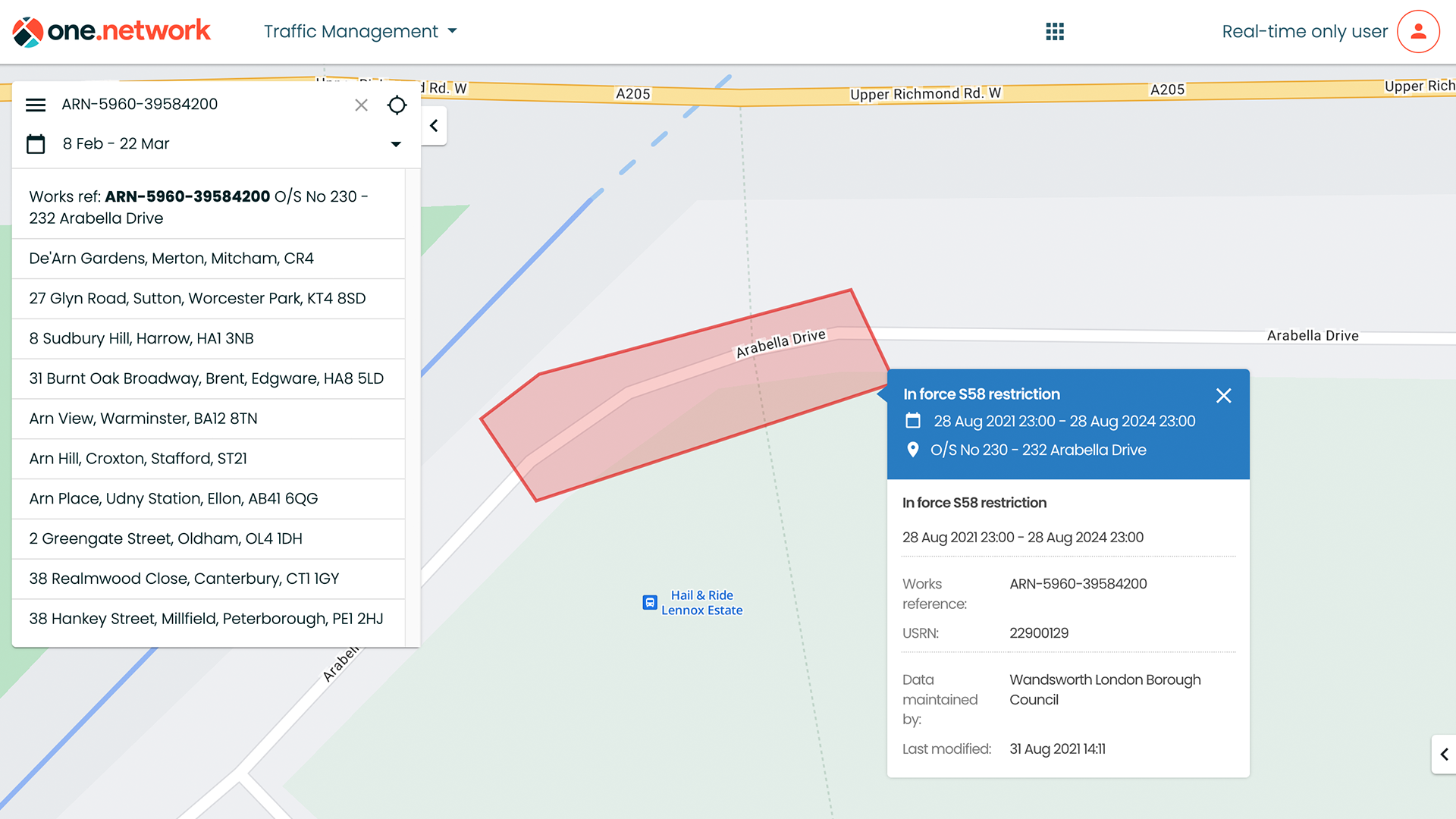 The date picker has also received some enhancements to provide a more intuitive experience for mobile users and to make the transition from date selection to map loading smoother. 
*The option to type the date into the date picker on desktop devices is coming soon in a future update. 
The Covid-19 traffic management data layers have been migrated to an 'Archived' section, visible to customers for coordination. The Covid-19 School Street Layer, by special request, has become a permanent feature and renamed 'School Streets'. School Streets can be published to all one.network users and can now be accessed under the 'Operational Info – Other' section.  If you haven't digitised your School Streets on one.network, you can enter them through the Traffic Management module.
After January's major release, we received feedback that some road labels were not displaying correctly. We've made improvements so that now, road labels will display in satellite view, and for our Works Planning customers, we've ensured that road labels will no longer overlap with lines and polygons. 
We are updating our Royal Event and Sport Event map icons. The Royal Event icon is changing from a memorial ribbon to a crown, and the Sport Event icon from a football to a trophy.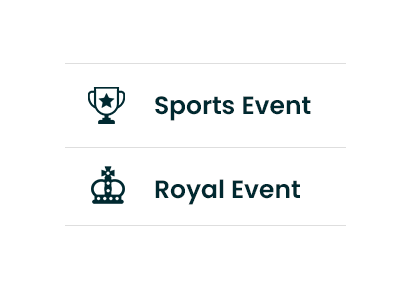 Route Manager
Route Manager, our solution for detecting and avoiding clashes between roadworks and transport routes, is receiving a customer-requested upgrade to improve automated map panning.
Previously, when planning and managing routes, each time a user clicked on a different element, such as a bus stop, the map would zoom out to the route overview level. Now, the map will no longer zoom out automatically when clicking on other elements. 
Additionally, we have added a new 'Centre on Map' button which you can see in the screenshots below.
We hope these developments make planning routes with Route Manager easier and more efficient. 

Signage
We are adding two new signs to our Signage module – an add-on to Traffic Management for producing simple and effective signage plans. 
'Road Closed – Access Only'
'Information Board'