What's new in one.network version e2.16.0?
Overview
This month, our development team has made some improvements to the one.network map and several of our modules - particularly Route Manager and Historical Map. Let's take a look! 
Historical Map
First up - Historical Map. We're happy to say you'll now be able to see Permit Conditions for past road works and traffic management plans. We hope this helps when it comes to planning future works and closures, allowing you to identify what conditions were in place in order to achieve permit approval.
Route Manager
With more and more authorities now using our Route Manager solution to manage bus routes across their region, we've been focusing on developing the module for our users. This month, we've made some improvements to help you:
Create more accurate bus routes with the new ability to include enforcement patterns on routes. This means you can now create bus routes which are only in force on certain days or at certain times, or, alternatively, routes which have exceptions and are not in force on certain days and at specific times.  
Save time implementing bus diversions and temporary bus routes with a new functionality which allows you to copy existing diversions and routes. 
Find clashes between works and routes quickly and easily with an improved, more accurate Clash search feature.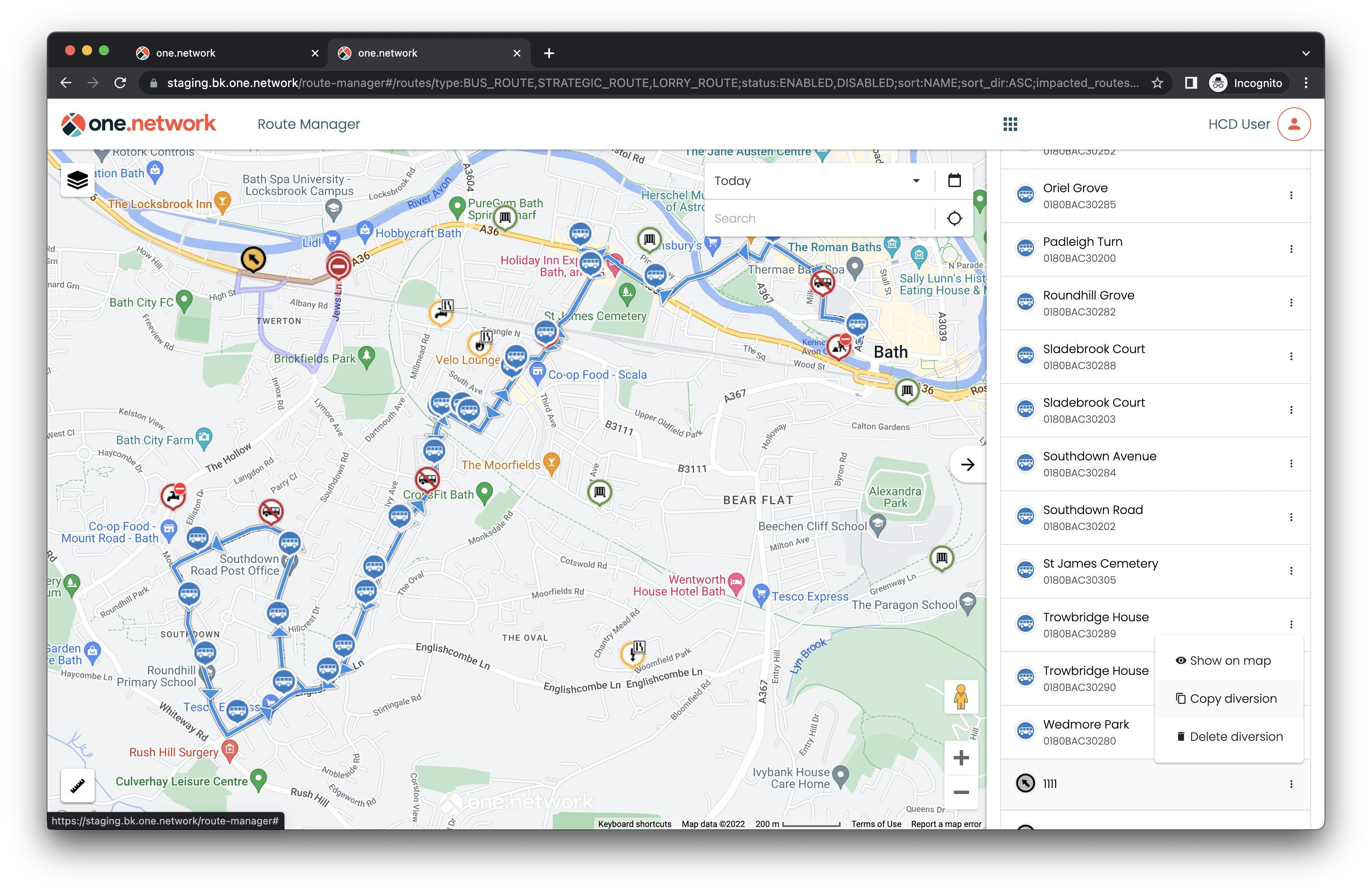 Live Link
A really important update for Live Link this month: our real-time road closure solution. You will now be able to see the Traffic Management plan detail associated with each closure on your Live Link dashboard.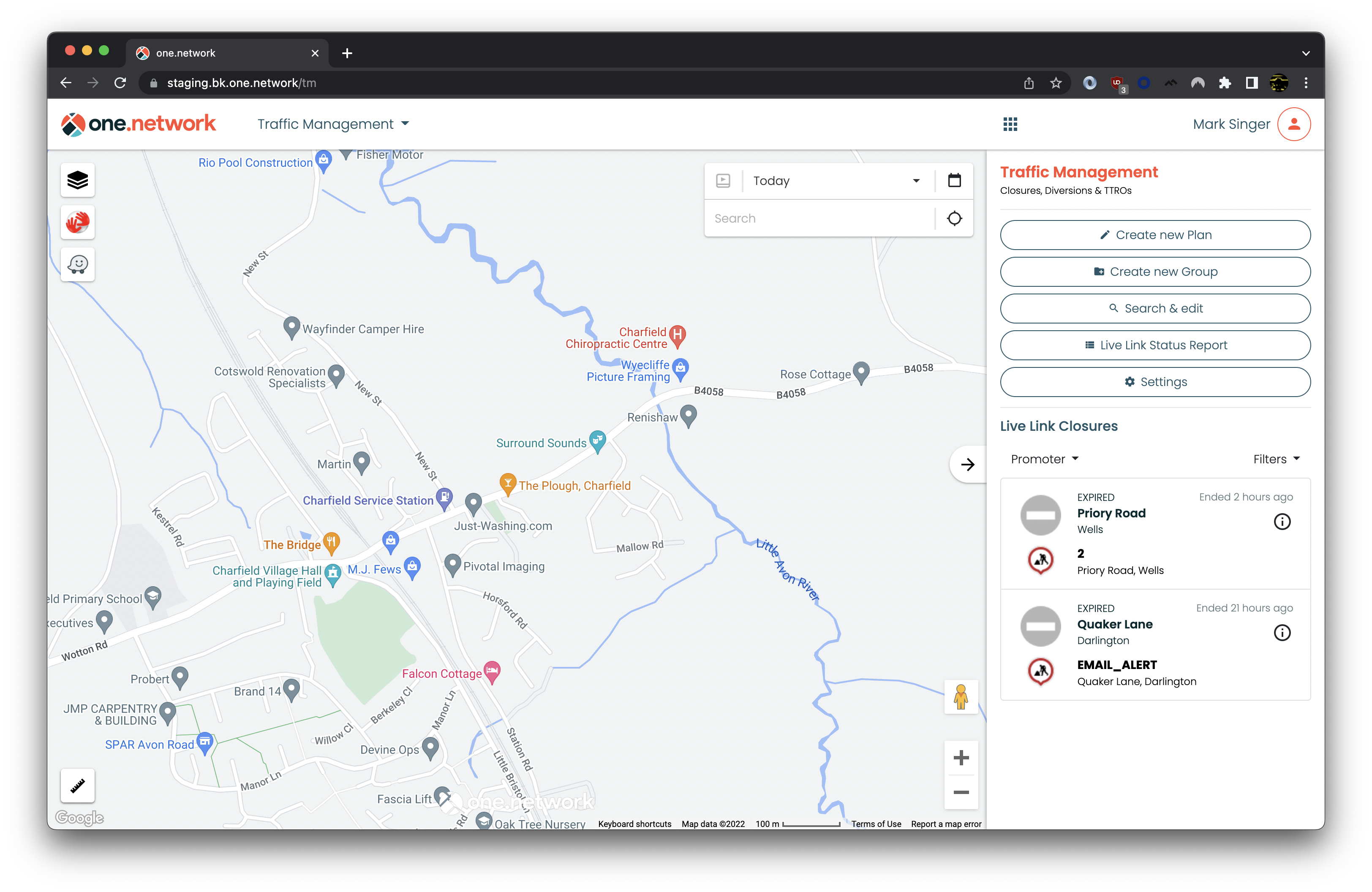 Route Monitor
Route Monitor allows users to track and monitor key routes across the road network to prevent congestion and disruption for drivers. This data is available in real-time on the web dashboard and historical route data can be downloaded in a CSV export.  
In this update, we've added a new 'Average Speed' column to the historical data export so you can now see both the journey time and average speed data in the same easily consumable report that can be used for further analysis in Excel or any other BI tool.  
We hope this makes your lives easier and helps you hit your journey time targets. 
Signage
Signage is an add-on that extends the capabilities of our Traffic Management module, further saving you time by producing simple and effective full Chapter 8 traffic management and signage plans. In this update, we've added some new options to help you produce more effective signage layouts. These include: 
Right hand lane closure for double lanes.
Right hand closure for triple lanes.
No right turn
No left turn
Footpath ahead closed
Road ahead closed - Access only
Cycle lane closed
200 yard sub plate
100 yard sub plate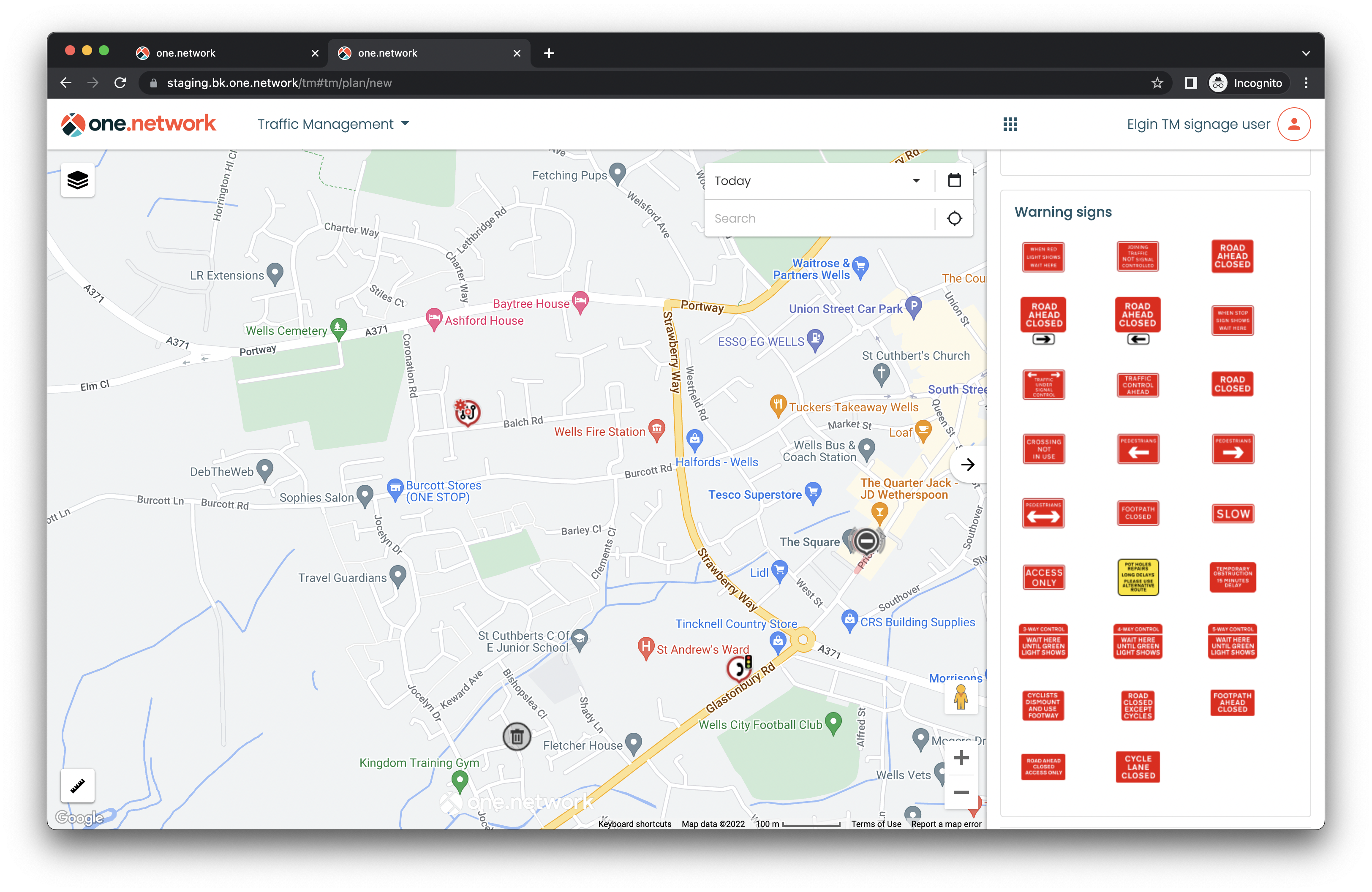 one.network Map
In this update, we've improved how boundary layers appear on the one.network map, making it easier for you to see where the boundaries between authorities lie when planning and coordinating works, making collaboration that little bit easier.
Data APIs
Our data spans the strategic and local road networks for the whole of Great Britain, bringing together data from 300+ authorities, utilities and public event organisers. We provide Data APIs in various formats to support your road event planning requirements.
In this update, we've added a 'Wards' field to our Data API feeds so you can now see data segmented by council wards.