Overview
In this release, we've made some small behind the scenes polishes to finetune the one.network map experience, implemented two improvements to Traffic Management and are enabling Live Link app notifications for mobile devices.     
Traffic Management
Street Manager recently introduced a new Traffic Management type: Temporary Obstruction 15 Minutes Delay. We have now added support for this new type to one.network so this information, when relevant, will be displayed on call outs on the one.network map.  
Thank you to our customers who provided feedback so we could implement this second improvement to our Traffic Management module. When plotting routes on the map, the map will now automatically pan with you as you drag the start, end or any waypoint along the route. We hope this makes route plotting an easier and more enjoyable experience. 
Live Link
Live Link app users will now be required to select a specific end date for all closures to help ensure drivers have the most up-to-date information. 
The second, more significant development for the Live Link app is the introduction of Live Link notifications on your mobile device. Users can now choose to 'Enable notifications' within the Live Link app to receive notification alerts for road and lane closures on your mobile phone or tablet.* When notifications are enabled, users can subscribe to closures to receive notifications in the following four scenarios: 
30 minutes before closures are due to start. 
30 minutes before closures are due to end.
When a road or lane has just been closed.
When a road or lane has just been re-opened.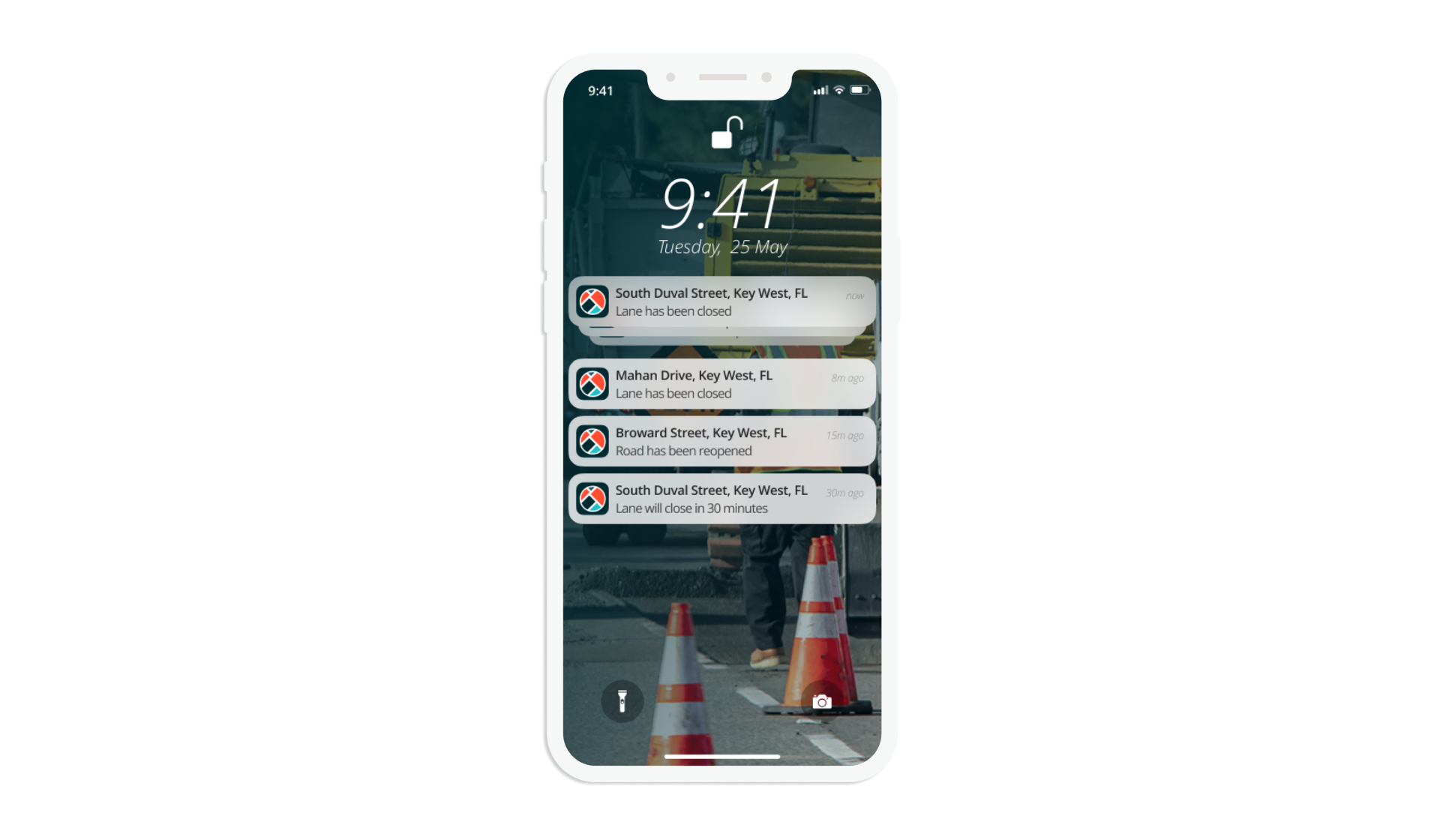 With these new notifications enabled, closing and re-opening roads with Live Link should be even easier and even more efficient.  
How to access the new Live Link features:
A new version of the Live Link app (2.8.0) will be launched on the app store on the 04/05/2023. After this date, the next time you open the app, you will be prompted to update the app automatically.
How to enable Live Link notifications: 
Once the app has updated, re-open the Live Link app and open the left-hand menu. Click on the 'Enable Notifications' toggle to turn notifications on. This should generate an automatic prompt to allow Live Link notifications on your device which you will need to accept.  
If you do not receive this prompt, you will need to manually allow Live Link notifications on your device via your phone or tablet's general settings.  If you're on an Apple/iOS device, follow these instructions. Alternatively, if you're using an Android device, follow the instructions under the 'Choose how you're notified' heading and 'Turn notifications on and off for certain apps' tab.  
How to Subscribe to Live Link notifications for specific closures:
If you created the closure yourself on the Live Link app, you will automatically be subscribed to notifications for that closure (if notifications are enabled). The same goes for any closure that you open or close – whether you created it yourself or it was created by another user.
To subscribe to notifications for a closure created by another user, click on the closure you would like to receive notifications about and hit the bell button. Then accept any device pop ups to enable notifications for the closure. 
How to view which closures you're subscribed to:
To view all the closures you're subscribed to and are receiving notifications for, open the left-hand menu on the Live Link app and switch on the 'Subscribed' toggle.